Sunflower & Moringa Fresh Cleanse Oil -- Restocking in May
Sunflower & Moringa Fresh Cleanse Oil
Deep clean with our silky blend of moringa and sunflower seed oils to dissolve makeup, remove dirt & pollution and remove excess sebum. Rinses away to leave your face clean, soft and fresh.
This is a 50 ml (1.7 oz) size bottle of our Sunflower & Moringa Fresh Cleanse Oil – the perfect size for travel or to try double cleansing, if you are new to this method of skincare.
To complete your double cleansing routine, try our Hydrating Gel Cleanser and Balancing pH Alcohol-free Toner or try all three with our Ultimate Cleansing Kit.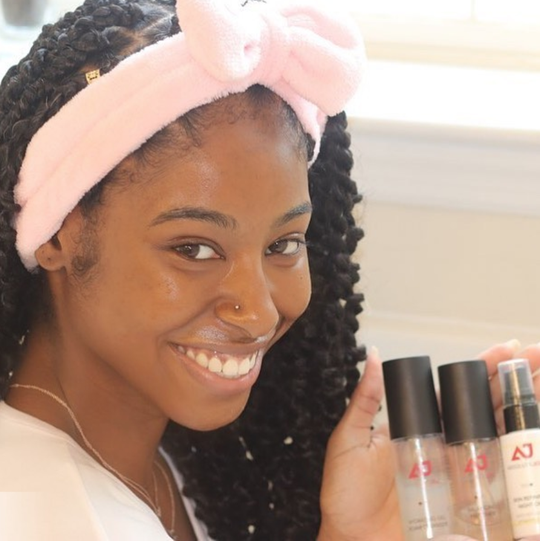 Good For All Skin Types
There was a time when it was believed that washing our faces with soap and water was all the cleansing our skin needed during our nighttime skincare ritual. Then, Korean Beauty introduced us to double cleansing and our bedtime routines would never be the same again. It seems that our normal soap-and-water or face wipes were not going to cut it if we want all that grime off our face before bedtime.


When using this cleanser for washing your face, you can effortlessly dissolve stubborn makeup without stripping skin of its natural oils. Discover skin care that's right for your skin type, whether you have sensitive skin or dry skin.

More Reasons to Love the Sunflower & Moringa Fresh Cleanse Oil
No parabens, sulphates, dyes or fragrances. Not tested on animals. Made with NO animal derived ingredients.
We Asked Doctors "Why Do You Recommend the Sunflower and Moringa Fresh Cleanse Oil for Your Patients?"
"We started using the Sunflower and Moringa Fresh Cleanse Oil on our patients after plastic surgery procedures to calm the skin and help prevent scarring and dark marks. I found the oil cleanser really helped improve skin tone and repair. We now carry all of the AbsoluteJOI Skincare products in our offices because our patients wanted to use them at home."
- Vikisha Fripp, MD FACS Plastic Surgeon