Hyperpigmentation affects millions of people of all skin tones and types and can happen at any age. Many of us are aware of the importance of using a broad-spectrum sunscreen to prevent and treat those annoying dark marks. But did you know that a lot of the light exposure for our faces comes from phone and computer screens which emit blue light AND that blue light can make hyperpigmentation, melasma and other dark spots on your skin worse --especially for people with darker skin tones?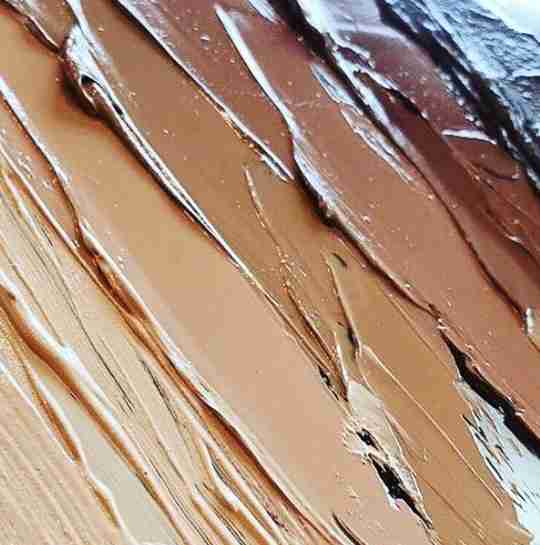 What is Blue Light?

Put simply, blue light is the light that we can see which looks blue. Different colors represent different sized light waves, and blue light is a high energy, short wave light. This makes it more likely to scatter, which is why the sky appears blue – all that blue light from the sun is bouncing around in our atmosphere!
In addition to sunlight, we get exposed to blue light from the electronic devices in our lives. This includes computer screens, smartphones, tablets, televisions, and even fluorescent and LED lighting.
Normally, blue light during the day offers benefits of helping us pay attention and improving our mood. But there is growing concern about the impact of blue light exposure at night and how that affects our sleep patterns. What is also emerging is that blue light causes long-lasting discoloration issues with melasma, dark spots on your skin and hyperpigmentation – particularly in people with melanin rich skin.
How to Get Rid of Hyperpigmentation
Post-inflammatory hyperpigmentation, melasma and other types of dark spots are the number one skin care concern identified by Black women. As a result, many rely on products with SPF as a must-have for prevention and treatment of common skin discolorations. This works (in addition to exfoliation, vitamin c and retinol) to prevent sun exposure that activates your melanin cells to produce more melanin.
People are advised to use broad spectrum sunscreens which protect against both UVB and UVA light. UVB can damage the surface of your skin and lead to burns, while UVA goes deeper into the skin and leads to the sun damage we see with aging and melasma. When looking for a broad-spectrum sunscreen, the SPF number refers to the sun protection for UVB light, not UVA light. But, when it comes to choosing a sunscreen to protect your skin, standard SPF might not be enough.
Both UVB and UVA light are invisible to the human eye and are the target for sunscreen protection. But what is rarely mentioned is the need for protection against blue light, which is visible to us and comes from the devices that are all around us.
The impact of this artificially induced hyperpigmentation happens while you're seated at the computer during the day, scrolling social media on your phone, and watching TV before bed. No wonder you feel like you're waging a losing battle against the dark spots on your skin! Also, emerging research shows that people with melanin-rich skin are particularly susceptible to getting skin discolorations from blue light. After all your hard work to get rid of brown spots on your face, exposure to artificial visible light can reverse all you've done to treat post-inflammatory hyperpigmentation, acne scars, and other dark marks.
Blue Light and Melanin-Rich Skin
Blue light has recently been reported to lead to hyperpigmentation because it activates the production of melanin in your skin. Darkening can occur within 20 minutes of exposure while it also may lead to long term darkening, including melasma.   But it does not affect everyone the same. The ability of blue light to lead to hyperpigmentation has been reported to occur only in "melano-competent" individuals. That means people with darker skin.
The Fitzpatrick Scale is used in dermatology and skin research to describe different categories of skin type based on color and response to the sun (do you burn or tan). There are six general categories from lightest to darkest. Skin type III is described as "white, olive toned" and it is this color and darker that is activated by blue light to develop hyperpigmentation after exposure. The exposure leads to short term darkening, but also contributes to longstanding conditions, including melasma.
So, sunscreens that protect against visible blue light in addition to invisible UVA and UVB light are better choices for preventing and treating hyperpigmentation in people with melanin-rich skin.
If you are lighter than skin type III, you are still subject to damage to collagen that results from blue light induced oxidative stress and creation of free radicals in the skin. A chemical in skin called flavin absorbs blue light. The reaction that takes place during that absorption produces unstable oxygen molecules (free radicals) that damage the skin.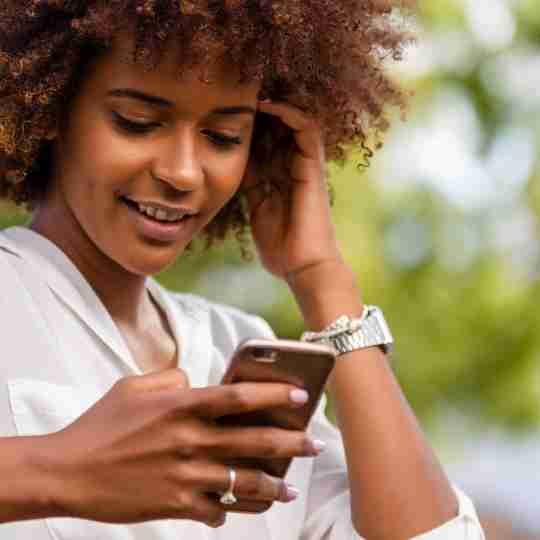 How to Protect Your Skin Against Blue Light
Avoid unnecessary blue light exposure. Try to place as much distance between you and light emitting screens as possible (yes, your mother was right—don't sit in front of the television!). Blue light is used to treat everything from seasonal affective disorder to acne. Before undergoing any light therapy, ask your provider if they have experience with blue light and melanin-rich skin and what steps they take to minimize damage. Also, explore other treatment options when they are available. 
Use a vitamin c serum as part of your skincare routine. Vitamin c is a potent and effective antioxidant and is great for helping to manage the free radical damage caused by blue light. Vitamin c protects skin cells from UV exposure and free radical damage. It also lightens hyperpigmentation by inhibiting melanin production and evens skin tone.
You may think about using sunscreen when you go outside, but daily exposure to televisions, smartphones and computers means you need to wear sunscreen to protect your skin from indoor blue light exposure. In the same way that you need sunscreens that offer broad spectrum light protection, they should also provide blue light protection. Mineral based sunscreens offer the best protection and will be listed on the ingredient list of your favorite products
As a skincare line for people with melanin-rich skin, we understand the need to protect your skin against blue light and have created a moisturizer with sunscreen that offers blue light protection, in addition to standard broad spectrum UVA and UVB light protection. Our Daily Hydrating Moisturizing Cream with SPF 40 Mineral Sunscreen provides broad-spectrum protection with non-irritating, mineral-based, brown-skin friendly coverage that is formulated for transparent coverage that does NOT leave a white cast. This combines two steps – moisturizing and sunscreen – into one easy step.
Wearing sunscreen every day is one of the best skin healthy habits you can adopt. By using broad-spectrum mineral sunscreens, you can guarantee your skin is protected from all types of light, whether you spend time indoors or outside.
Here are some additional resources that you may enjoy reading: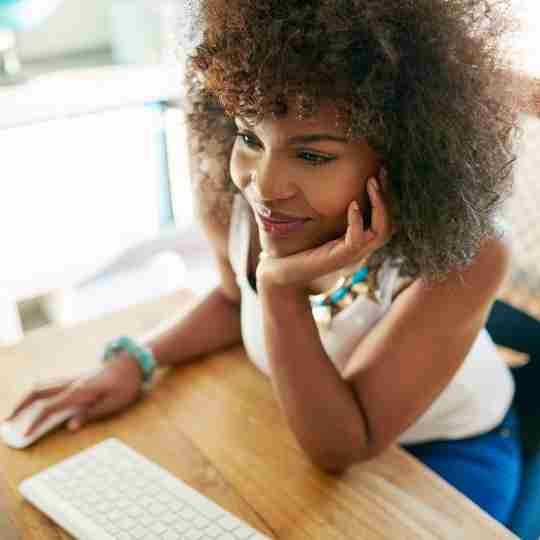 Please comment and let me know. I would love to hear feedback.

Wake Up to More Radiant & Youthful Skin

Our Skin Refining Night Oil is a nourishing oil with retinol and vitamins c & e and is the last step in your nighttime routine. Simplify your nighttime skin care routine and let our retinol oil work while you sleep with your body's natural repair cycle. Visibly restore the appearance of your skin and wake up with more radiant skin. Comes in a 1.0 oz | 30 ml size.