Physician-formulated essentials for healthy, glowing skin at every age.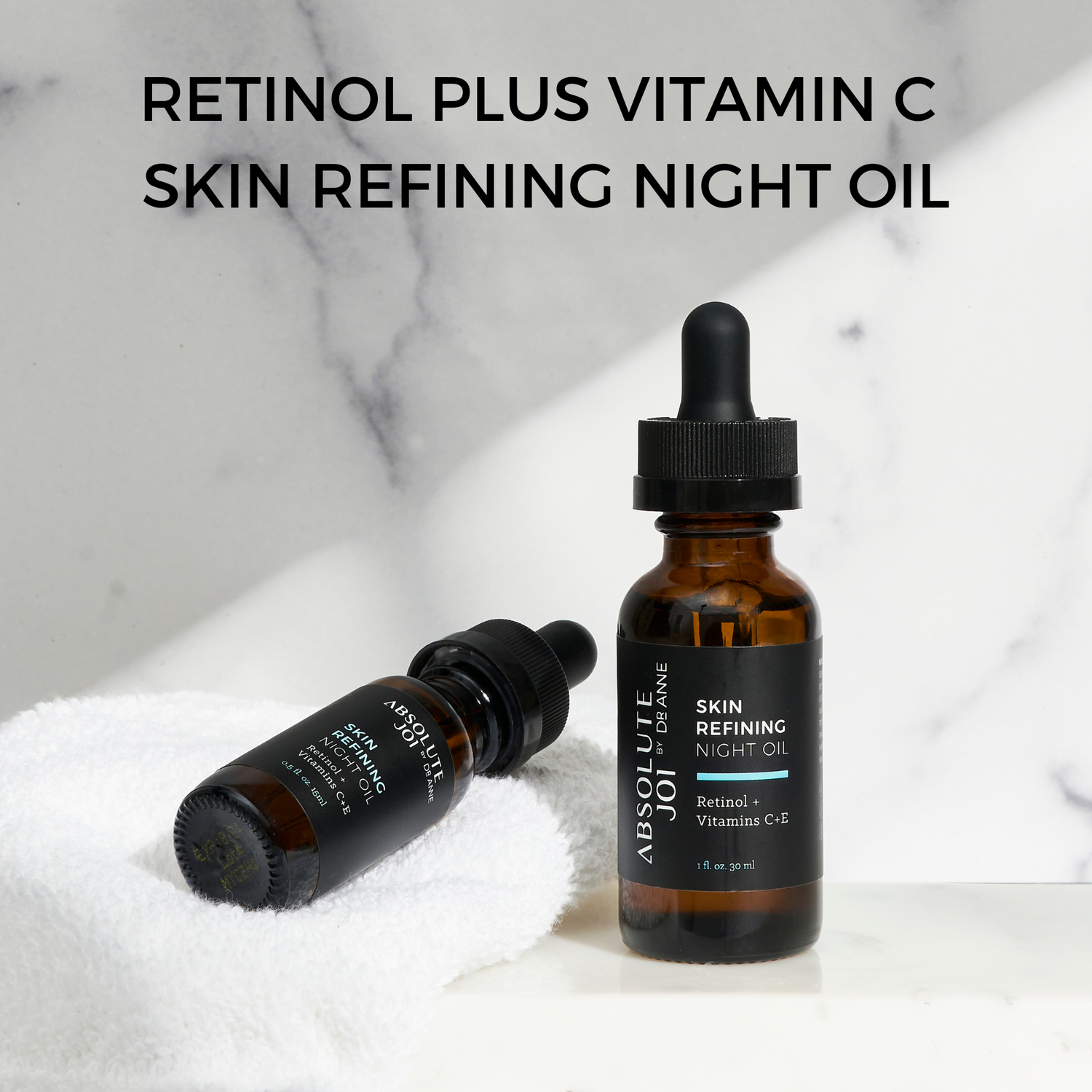 OUR LATEST REVIEW
"Hyperpigmentation is gone and I look like I'm aging backwards. I'm just really getting into developing a skincare routine and feel so fortunate to find this so early in my skincare journey. Would highly recommend!"
Zakiyyah S.
SHOP OUR BEST SELLER
MEET THE DOCTOR
Hi, I'm Dr. Anne
Maturity is a blessing that brings freedom, confidence, and wisdom. I created AbsoluteJOI Skin Care to encourage women of every age to honor the ageless beauty in their journey. Whether you've just embarked on motherhood and the skin changes that it brings or you're entering your best wisdom-filled years, you deserve elevated solutions that don't compromise your skin health. Every product in our collection is formulated with gentle, clean and effective science-based ingredients to address the most common problems for skin of all types and tones. Our mantra for healthy skin is simple: work with your skin, not against it.
Founder and Physician-Researcher
AbsoluteJOI by Dr. Anne
learn more
REAL RESULTS FROM REAL WOMEN
Read from our community of women finding AbsoluteJOI in their skin transformations.
I'm converted!
I just received this wonderful set and already see a change in my skin. I have only been using for a few days, but I have noticed more even, hydrated, and healthier looking skin. I even have a little glow! I don't have skin issues other than sensitivity and do not wear makeup, but am noticing that as I get older, I need to take better care with my skin. I love these products and feel like I have found products that work. :)
DC, Verified Buyer
Great Feeling on Face
I have only used the tinted moisturizer once & it felt light on my face. I sweat a lot, so I will use it more when the temperature drops. I can't believe I am using oil on my face - something that has always been a taboo for women of color. I absolutely love the feeling of the oil on my face. My face doesn't feel tight like it used to.
Denise W, Verified Buyer
Love it already!
I have been using this product for the past 2 weeks. So far, I'm loving the way it makes my skin feel. I have not noticed any pigmentation changes but I know I haven't been using it that long. If you haven't purchased this, what are you waiting for?!?
Raquitta A, Verified Buyer
Do We Look Familiar?
You May Have Seen Us In:
Our Be JOIful Blog
Skincare and Wellness Education