Hard Water and Your Skin Health

When caring for your skin, you will pay attention to many factors, like your diet, the products you use and your environment. However, you may not know the appearance and health of your skin also depends on the minerals naturally found in the water you use. High mineral levels in water – also known as hard water -- is common.  About 85% of households in the U.S. are in areas with hard water. While drinking hard water is not a problem for your body, washing your face in hard water can leave your skin feeling dry and irritated.

What is hard water?
Hard water is water that has a high mineral content, usually calcium and magnesium. You are more likely to have hard water if your water source is from the ground or a well, as hard water occurs when ground water seeps through rocks and limestone. If your home has hard water, you'll notice that soap does not lather well, and leaves behind a lot of soap scum on your bathroom fixtures. You will also notice calcium deposits on appliances that use a lot of water like coffee pots and will find calcium deposits can clog up your plumbing and your shower head.
What does hard water do to your skin?
Hard water disrupts the natural pH balance of your skin, because the minerals make the water more alkaline. In addition, soap does not lather well or rinse away easily in hard water and leaves a filmy residue on the skin. Both the alkalinity of the water and the soapy residue can leave your skin feeling dry, itchy and irritated. People with sensitive skin are especially susceptible to the drying effects of hard water, and those with psoriasis or eczema will often experience excessive dryness and irritation after exposure to hard water.
Washing with hard water can exacerbate acne. The minerals in hard water interact with sebum, the natural oil from your skin, changing its consistency from a liquid to a wax. This wax clogs your pores, which leads to acne. If you also use soap to wash your skin, the soap residue and the thickened sebum will both act to clog your pores and worsen acne.
Hard water also makes your skin age and promotes fine lines and wrinkles. The minerals, and other heavy metals found in hard water can act as free radicals when left on your skin. These free radicals cause wrinkles by breaking down collagen, the structural protein that keeps your skin feel firm.
How to care for your skin in an area with hard water.
Use cleansers instead of soap. Cleansers that are acidic with a low pH are best. They do not have the ingredients found in soaps that react with hard water to leave a filmy residue. The low pH is also aligned with the natural pH of your skin and helps remove the minerals found in hard water. Just like white vinegar helps clean the calcium deposits from your coffee pot, low pH cleansers will help keep your skin clear.
Rinse your face with distilled or bottled water. While this can seem like the ultimate diva move, giving your face a final rinse with water that has a low mineral content will help clear your skin of excess minerals.
Use oil cleansing for your face. Using oil to clean your skin eliminates exposure to water. If you opt to use the double cleansing method instead, cleansing with oil will remove heavy metals and minerals found in hard water reducing their negative impact on your skin while adding oil to fight dryness.
Use a pH balanced toner after washing. Skin has a naturally low, acidic pH. An acidic toner will counteract the alkalinity of hard water. Similar to the benefits of using a low pH cleanser, a low pH toner will help clear the minerals found in hard water from your face.
Treat your water at home. A home water softening system or a shower filter with a softening system will change the quality of your water and make it more skin friendly.
Pay attention when you travel. When you move from place to place, you may notice your skin breaks out, develops acne or becomes dry and irritated. This may be because you have moved into an area where the water is harder than what you are used to. If that is the case, then you can follow the steps listed above to reduce the impact of hard water on your skin.
Hard water can create problems for your skin, but they're not impossible to fix! If you figure out you have hard water, try the tips listed above to help keep your skin clear of heavy metals and minerals to improve its health and appearance.
Please comment and let me know. I would love to hear feedback.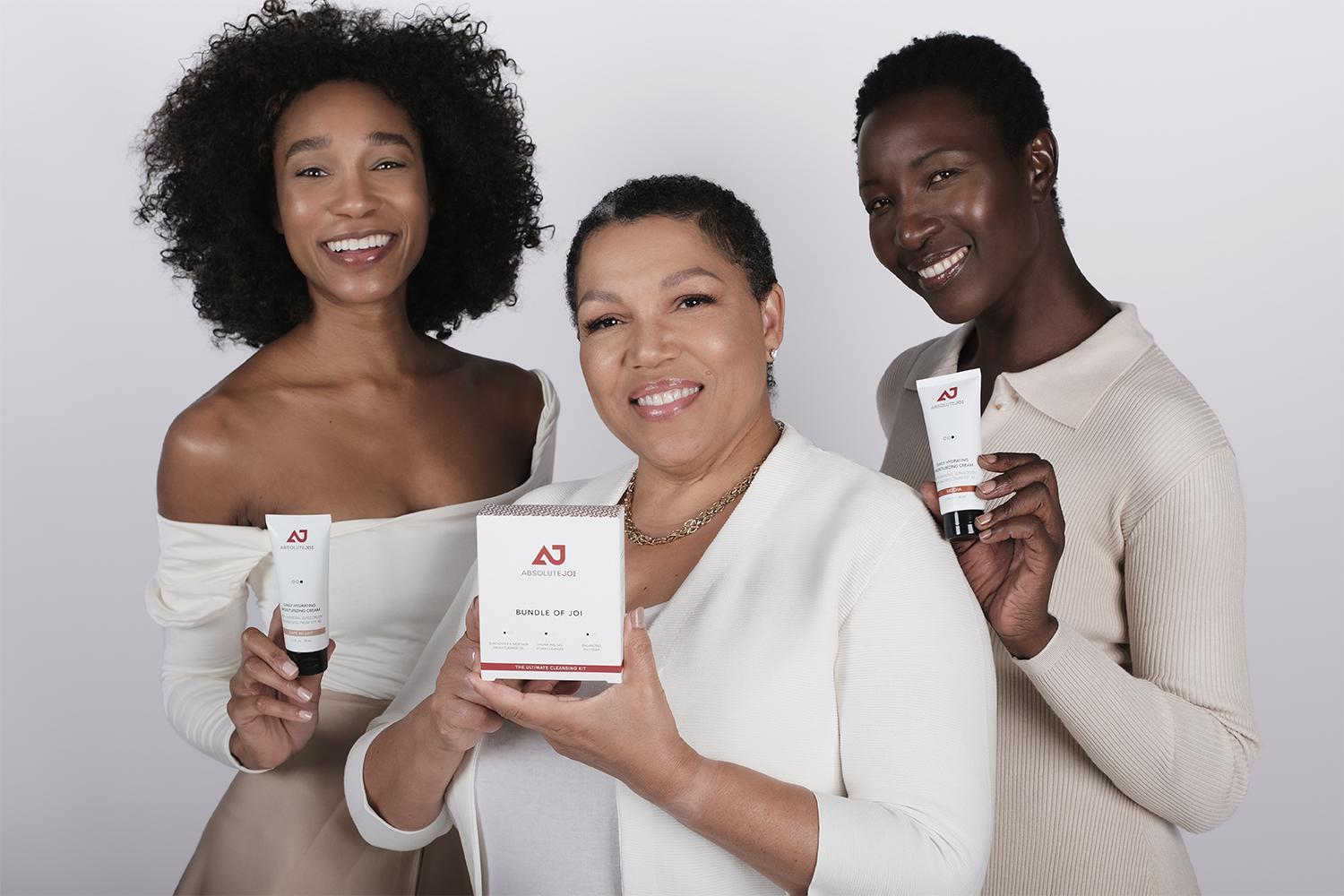 AbsoluteJOI Skincare

We offer people with melanin-rich skin effective products to optimize skin health and reduce signs of aging. Developed by physician-researcher, Anne Beal, MD, our mission is to create clean skin care -- based on science, not hype -- that nourishes and protects melanin-rich skin for a healthy even complexion at any age.
Each product combines natural and clinically effective ingredients for healthy skin. We use NO parabens, phthalates, sulphates, or skin bleach. And we use no perfumes or dyes to offer pure and clean products good for all skin types, including sensitive skin.