Hyperpigmentation is the most common cosmetic concern for people with melanin-rich skin. In fact,over 80% of patients want treatments for dark marks when they go to see a dermatologist. There are different causes for dark marks, but people with melanin-rich skin show signs of aging with dark marks and changes in skin tone before we show age with fine lines and wrinkles.

Fortunately, home remedies, and treatments from skincare professionals give you lots of options to treat hyperpigmentation to give your complexion a healthy glow. All you need are the right skincare products and a little lesson to understand the causes of hyperpigmentation. Keep reading to learn more about this common skin struggle and the products you can use to eliminate those dark marks. 
What Exactly is Hyperpigmentation?
Hyperpigmentation is simply a descriptive term that refers to patches of skin with excess melanin. It can occur in small patches or in larger areas, it can affect any area of the body, and it can be caused by many different skin irritants and exposures. While hyperpigmentation can occur in all skin types, it is much more common among people with melanin-rich skin. Hyperpigmentation is technically not a skin "condition," but is a sign that skin has been damaged or experienced inflammation. It's a side effect of the healing process whether that damage is caused by acne, a cut, skin chafing or sun exposure. And while, hyperpigmentation is common, the good news is it is usually harmless. 
What Is Sensitive Skin?
If you have allergies to triggers like fragrances, pollen, dust or animals, it will come as no surprise if your skin is sensitive too. There are many ways your skin can show it is sensitive. If your skin is dry, irritated or itchy then it may be mildly sensitive and reacting to products you use. More obvious signs of sensitive skin include redness, swelling, or blisters after exposure to irritating chemicals. In addition, clinical conditions like rosacea and eczema are more serious forms of skin sensitivity that often require skin treatments from dermatologists. People with all skin types can have sensitive skin because the sensitivity is a reaction to different ingredients, while your skin type is due to the amount of oil you produce. So, sensitive skin can be found in people who have dry, oily or combination skin.
Before being able to treat hyperpigmentation, you need to understand what causes these dark marks to appear. There are several causes of hyperpigmentation, the following being the most common: 
Post-Inflammatory Hyperpigmentation
Post-inflammatory hyperpigmentation (PIH) results from an injury that causes inflammation. This can include an injury, an inflammatory skin condition, or most commonly, acne. Any damage, even a small cut or a superficial burn, can cause this type of hyperpigmentation. Acne-related hyperpigmentation occurs when dark marks form after a blemish has healed. Picking or popping a pimple increases the chance of getting a dark mark, but marks can also form when you leave blemishes alone. People with eczema or extremely sensitive skin can develop dark areas when their skin has been irritated and is healing. PIH, is a natural melanin response to inflammation in the skin and can take months to fade.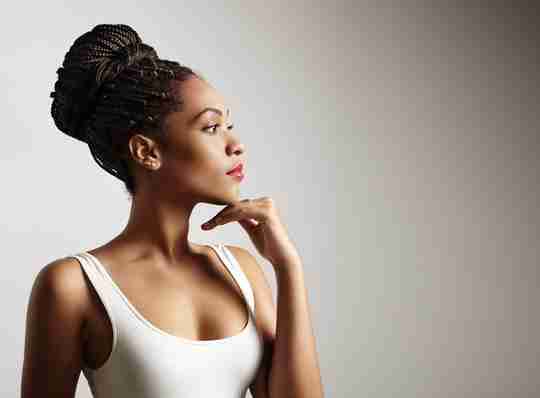 Age Spots
Age spots are small, flat dark areas on the skin that look like large freckles. They are caused by sun damage and are found on the parts of the body that get the most sun exposure, including the face, shoulders, chest and arms. Melanin-rich skin has natural sun protection that is over SPF 13. As a result, dark skin is less likely to develop wrinkles as we age. However, that rich melanin does make people more susceptible to changes in skin tone and developing age spots and other dark marks as we age. Age spots are usually harmless. However, you should have them checked by a doctor if you notice any changes in their shape, they have different colors, have an irregular border or they become tender or itchy. There are other dark marks or growths that people can develop as they age like dermatosis papulosa nigra (think Morgan Freeman freckles), but today we are just focusing on the common flat dark marks people get in sun exposed skin.    
Melasma
Melasma (also known as Chloasma) takes the form of large dark patches on the forehead and cheeks and often arises with the high levels of female hormones women experience during pregnancy, hence the nickname: the mask of pregnancy. While sun exposure plays a role in developing these marks, high levels of female hormones cause melasma, which is why it occurs among women who are pregnant, taking birth control pills or on hormone replacement therapy. When the hormone levels come down, or the person stops their hormone medications, the marks will fade over time. However, some hyperpigmentation might remain and require other treatments to be fully faded.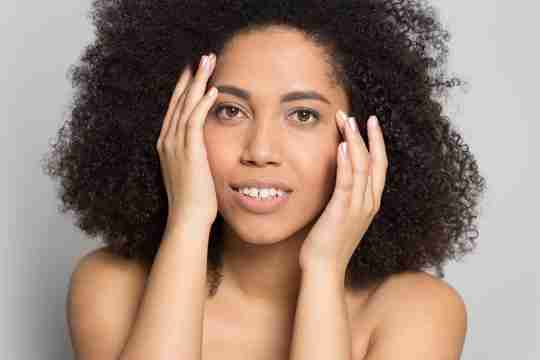 The Causes of Hyperpigmentation
The underlying cause of all hyperpigmentation is excess melanin production. Melanin is what gives our skin, hair, and eyes their pigment. The primary purpose of melanin is to absorb and protect the skin from the harmful UV rays of the sun, which is why excessive sun exposure is arguably the most common cause of hyperpigmentation. This is why daily sunscreen use and good sun protection for your skin are the first steps to prevent and treat all forms of hyperpigmentation. 
The other common contributing factor is skin inflammation and irritation. Whether that irritation is caused by sun damage, acne or sensitive skin, keeping your skin calm and reducing inflammation is vital for preventing dark marks and hyperpigmentation. 
The Best Skin Care Products For Hyperpigmentation
The good news is there is a lot you can do for hyperpigmentation. There are plenty of effective skincare products to treat and prevent dark spots and patches. Of course, there is no such thing as a single "miracle cream", but a good skincare routine for hyperpigmentation will focus on skin health  to get you the even toned skin you want.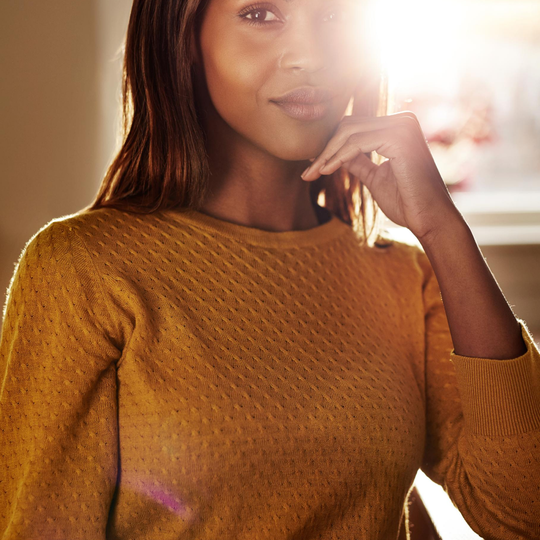 Broad-Spectrum Sunscreen
A good offense is the greatest defense, and wearing a broad-spectrum SPF is arguably the BEST thing you can do for your skin—even for women of color. Yes, everyone needs to wear sunscreen. If there is only one thing you could do for your skin, then it should be wearing sunscreen – every day. You can get detailed information about sunscreen from our post Sunscreen for Darker Skin Tones. Briefly, you want to wear a broad-spectrum sunscreen with an SPF of at least 30 every day. Broad-spectrum products will protect your skin from both types of ultraviolet light (UVA and UVB). UVA rays are responsible for photoaging and cause wrinkles and dark spots, while UVB rays cause burns and damage the top layers of your skin and cause inflammation. Both spectrums of UV light contribute to all types of hyperpigmentation, whether the cause is inflammation, hormones or previous damage, any marks you are able to fade will likely return after some time in the sun if you are not protected with a good broad-spectrum sunscreen. There are two types of sunscreen: chemical and mineral. Each has different advantages and disadvantages that we discuss in detail in our Sunscreen Blog Post. A chemical sunscreen we recommend is Black Girl Sunscreen and a good mineral sunscreen for people with darker tones is Unsun Cosmetics.
Retinoids and Retinols 
You probably hear a lot about retinoids and retinol, and there's a good reason for that. Both are derivatives of vitamin A that are regarded as the superhero of skincare. In addition to being effective for treating acne and wrinkles, retinol helps treat hyperpigmentation as it promotes cellular turnover to help fade marks. Other benefits of retinoids and retinol include their ability to stimulate collagen production, which makes these ingredients ideal for aging skin. You can learn more about these powerhouse ingredients from our blog post on retinol. 
If you're planning on incorporating retinoids into your skincare routine, it's best to start slowly to let your skin adjust. Begin by applying the product two to three times per week at night, slowly increasing your usage depending on how your skin reacts. Using a daily sunscreen is also necessary when using retinoid products, as they can increase your skin's sensitivity to the sun's UV rays. Retinols are very effective for treating hyperpigmentation, but they require PATIENCE. While you can see some results in as little as 6 weeks, the full benefits of retinol for fading dark marks can be seen after 3-6 months of regular use. 

Vitamins, Vitamins, Vitamins
Retinoid-form vitamin A may be in a class of its own, but it's not the only noteworthy vitamin for skincare. Vitamin C is also a reigning champion of skincare, and for many reasons. Vitamin C is an antioxidant, packed with anti-inflammatory and anti-aging properties. It works to help build collagen in your skin and to also fade your dark spots while brightening (but not lightening) your overall complexion. 
Additionally, vitamin C helps to inhibit tyrosinase, an enzyme that triggers excess melanin production. The best part about vitamin C is that you can find it in topical serums combined with other powerful antioxidants and acids that work together to heal and nourish your skin. We offer vitamin C in combination with a retinoid in our Skin Refining Night Oil as a one:two treatment for hyperpigmentation and other common concerns for people with melanin-rich skin.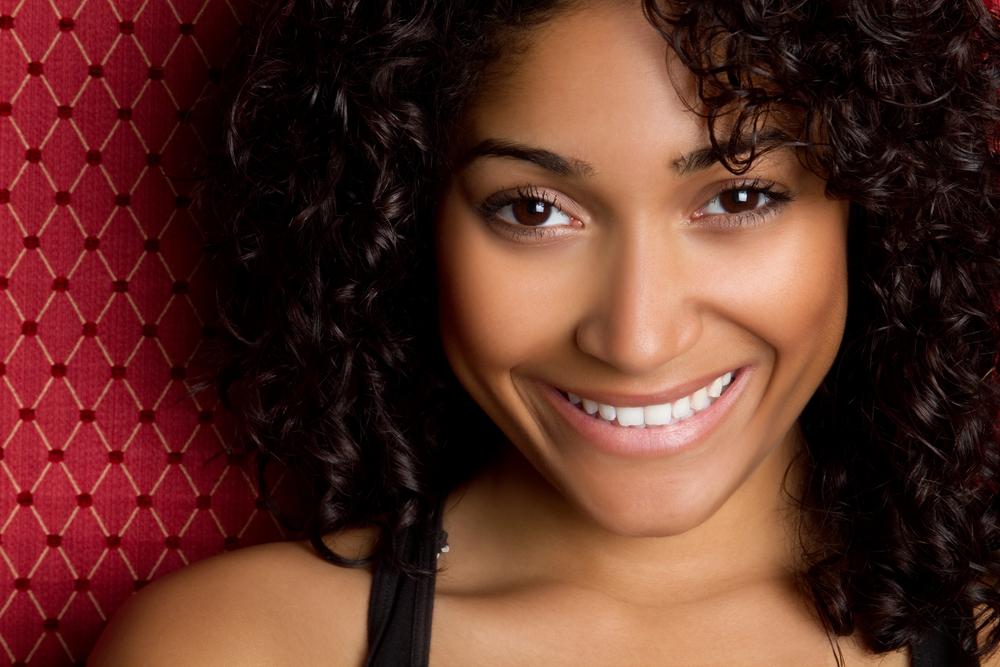 Another incredibly important vitamin that you should be using is Niacinimide. Niacinimide comes from the vitamin B3, and it has been clinically proven to fade hyperpigmentation as well as minimize enlarged pores. Niacinimide works by preventing the melanosome transfer from melanocytes to keratinocytes—in other words, it not only treats but also prevents hyperpigmentation.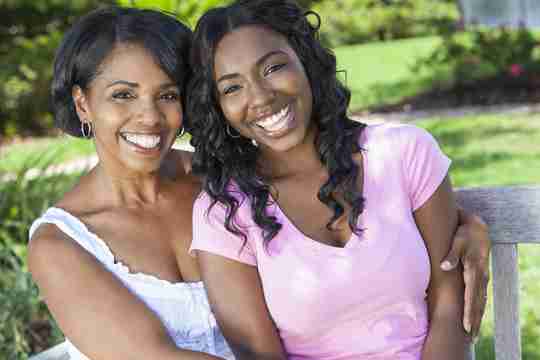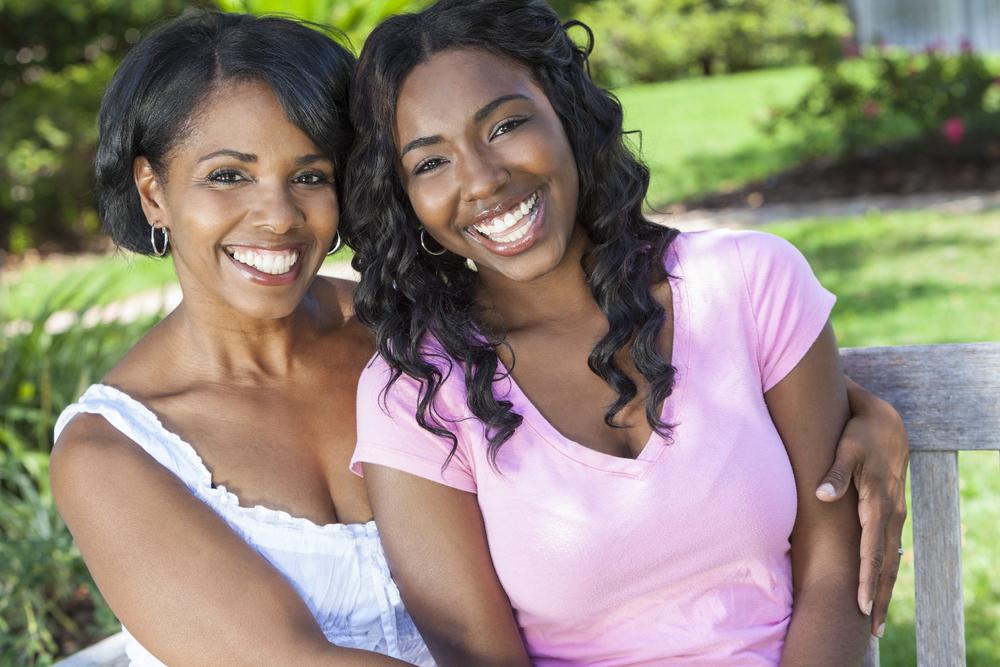 Exfoliation
Exfoliating your skin is an integral part of a good skincare routine for hyperpigmentation. Exfoliation aids in the removal of dead skin cells and helps fade dark marks and hyperpigmentation. Once you decide to add exfoliation to your skincare routine, there are a lot of options to choose from. We prefer to use the gentle exfoliating acids at home and leave the physical exfoliation treatments—like dermabrasion—to the skincare professionals. 
Chemical exfoliants remove dead skin cells with the use of natural acids that aid in cell turnover. We like to use these as exfoliants because you cannot over scrub with these ingredients, making them a great option for people with sensitive skin. The two types of chemical exfoliants used in skincare products are alpha hydroxy acids (AHA's) and beta hydroxy acids (BHA's).
The most common AHA's used in skincare are glycolic acid, which is made from sugar, and lactic acid, which is made from milk. They both work to gently release dead cells and debris from the surface of your skin. Glycolic acid is a smaller molecule and penetrates more deeply into the skin, while lactic acid is gentle and is a humectant that attracts water, making it great for sensitive skin. Both are effective in reducing the visible signs of dark marks and hyperpigmentation. 
BHA's include salicylic acid, which works on the skin's surface and inside pores; since it is oil soluble. It is the preferred exfoliant for normal to oily acne-prone skin and helps relieve clogged pores and bumps, prevents blemishes, and enlarged pores. 
You can regularly use products at home that contain AHA's and BHA's. However, if you want a more aggressive exfoliation, skincare professionals can use these ingredients in high concentrations for a deeper skin peel. If you decide to get these services, make sure the skincare professional has experience in taking care of dark skin. When these peels are too aggressive, they can cause burns and leave hyperpigmented scars. If in doubt, a gentle approach is always best. 
All of the above work to exfoliate the skin, refine and smooth out its texture, while fading dark marks and hyperpigmentation.   
An Effective Skin Care Routine for Hyperpigmentation
All of these products may seem like a lot, but it can all come together into a simple skincare routine:
Cleanse your skin morning and night. We recommend using double cleansing.
Apply a Vitamin C serum after you cleanse.
Use an exfoliating acid 2-3 times per week. We prefer lactic acid products, which are gentle.
Use a retinol or retinoid product every night.
Use a broad-spectrum sunscreen every day.

Treating hyperpigmentation doesn't have to be intimidating. This routine can be started right away and can be effective for treating those dark spots and bringing out your best skin. If home treatments don't work, you can see a skincare professional who can offer many other treatments including skin peels, laser treatments, microdermabrasion, skin bleaches and higher concentrations of products that require prescriptions. If you need to use these options, it is best to be under the care of a professional who can guide you in the best way to use these treatments.
Please comment and let me know. I would love to hear feedback.

Wake Up to More Radiant & Youthful Skin

Our Skin Refining Night Oil is a nourishing oil with retinol and vitamins c & e and is the last step in your nighttime routine. Simplify your nighttime skin care routine and let our retinol oil work while you sleep with your body's natural repair cycle. Visibly restore the appearance of your skin and wake up with more radiant skin. Comes in a 1.0 oz | 30 ml size.