Skincare for Melanin Skin: 5 Essential Tips
The best tips for beautiful skin focus on skin health because healthy skin is beautiful skin. There are lots of products available to help you get your glow, but before you turn to products, you can adopt a few simple habits that help you get healthy skin. When you were younger, your natural beauty meant skin care could be easy and rely on basic drugstore products. But there comes a time when you need to get more serious and develop habits that will keep your melanated skin looking good. Your skin goes through changes as your hormones shift, you experience stress and as you mature. And since melanin rich skin can be sensitive, you need to balance gentle products with effective ingredients. The good news is stepping up your skin care game does not have to be complicated--or expensive. With this in mind, here are five tips you can try for healthy, even skin tone, and easy ways to get started.
What Is Melanated Skin?
Simply, melanated skin is skin with lots of melanin. While Black people are more likely to have high levels of melanin in their skin, people from other races and ethnicities have many of the same skin care needs as others with visibly high levels of melanin. For example, skincare professionals report some Asians have skin that appears fair, but when injured or experiencing inflammation, their skin can develop the same reactive dark marks and hyperpigmentation usually seen in darker skinned people.
Three features to consider when caring for melanated skin are:
Aging -- Instead of fines lines and wrinkles, the first signs of aging for melanated skin tend to be darks marks.
Sensitivity -- People with melanin rich skin can have strong reactions to common irritants, with Black women being twice as likely to have sensitive skin.
Hyperpigmentation -- Many types of skin problems or irritation lead to inflammation, which can cause dark marks and hyperpigmentation. As a result, you have to be very gentle when caring for melanated skin.
1. Establish a consistent skincare regimen
The first (and most important) principle when caring for melanated skin is to be consistent with your skincare regimen. Your routine doesn't have to be complicated; keep it simple and manageable so it's easy to do every day. However, if you want to add in extra steps, based on your own needs, that is fine. Whatever approach you take, what's most important is consistency.
Your regimen should include at least three steps:
Cleansing

Treatment

Moisturizing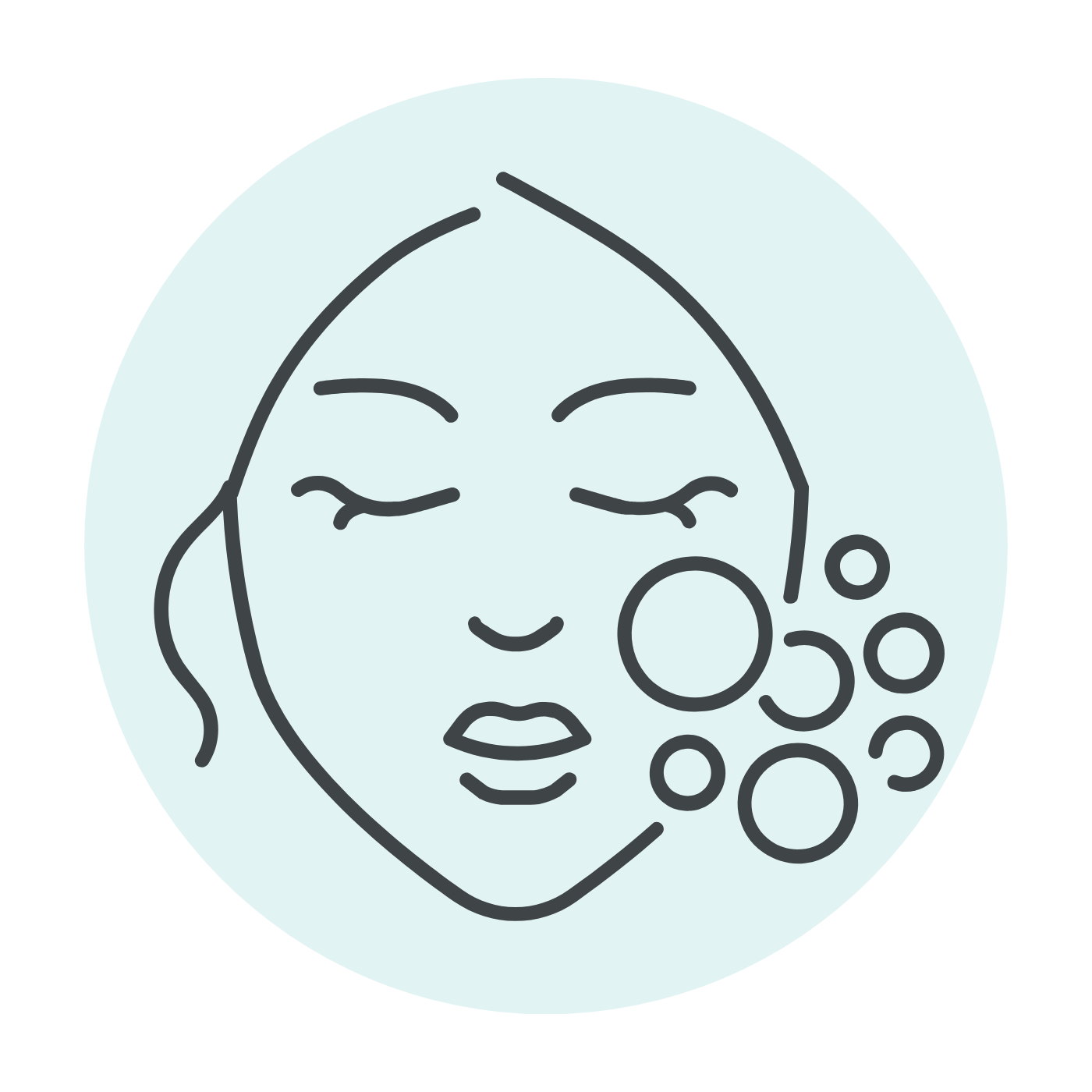 Cleanse
When you cleanse your skin, focus on getting rid of dirt and excess oil gently, without stripping your skin. Avoid cleansers with drying ingredients like sulfates. Look for gentle hydrating ingredients like glycerin instead. If you're in a polluted environment or wear a lot of makeup, consider double cleansing and use an oil cleanser before you use your foaming cleanser. If you use the double cleanse method, make sure you use a natural, non comedogenic oil that won't clog your skin.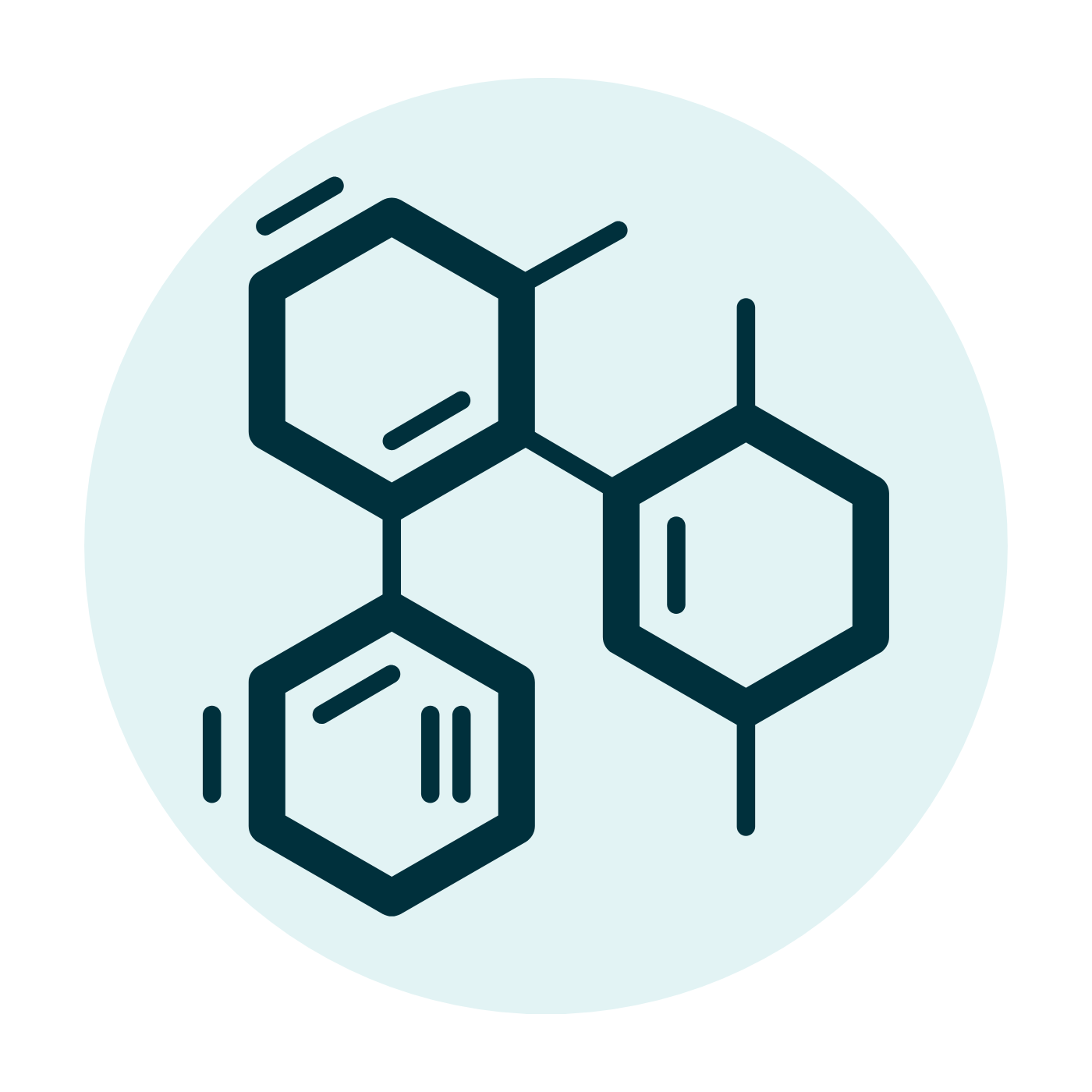 Treat
After you cleanse, a good toner removes any remaining dirt, and will balance the pH of your skin to make your other products more effective.
You can follow your toning step with treatments and serums, based on your skin care needs. If you need clean pores, to reduce dark marks, or want to fight signs of aging, retinol and vitamin C products are great choices for your skin.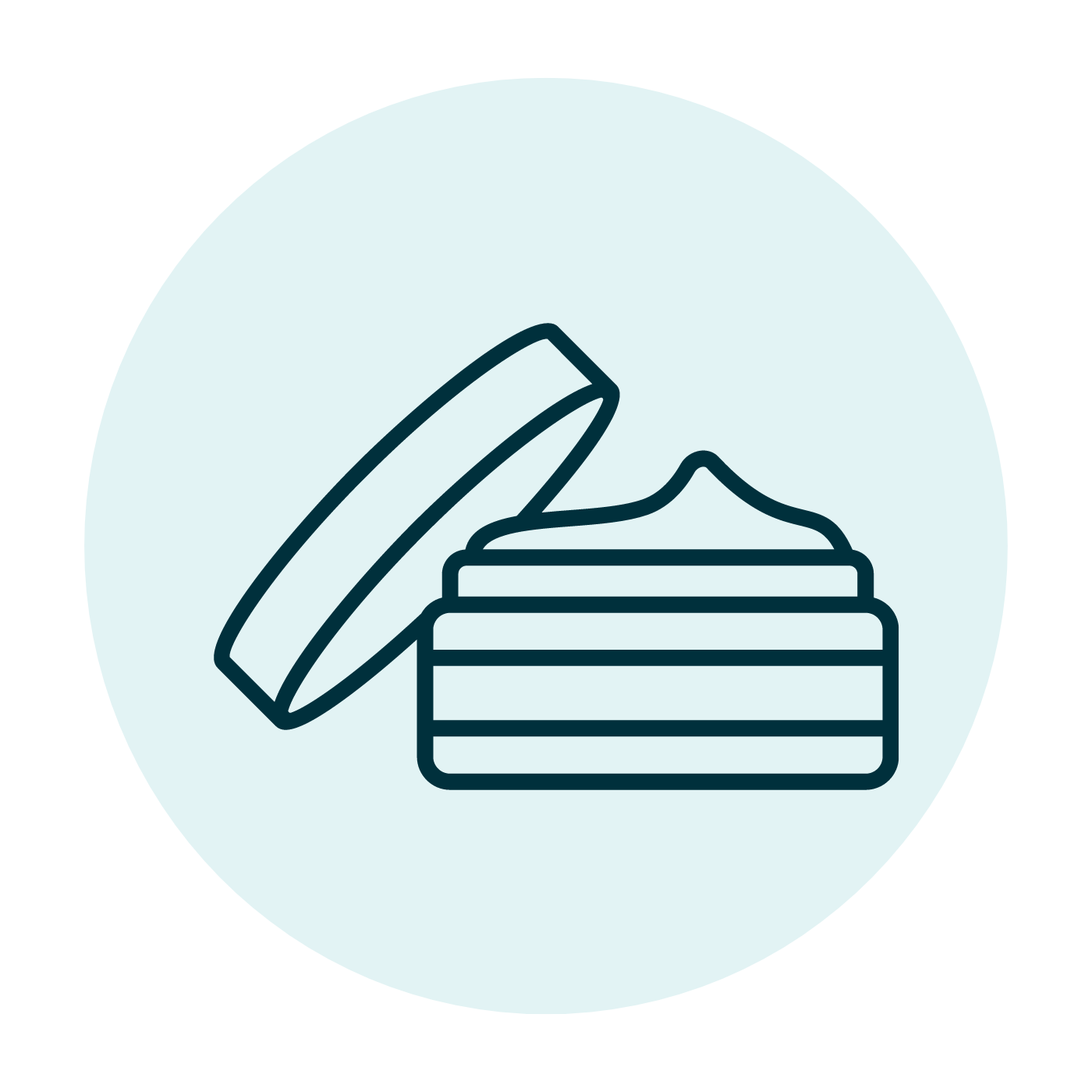 Moisturize
The last step should be to moisturize your skin so it stays well hydrated. Hydration is about adequate water levels in your skin, which can be attained with hydrating products and sealing the water into your skin with a good moisturizer or oil. As skin matures, it loses its ability to hold onto water, so keeping it hydrated is an easy way to keep skin bright, soft, smooth and less irritated. And please don't make my mistake thinking oily skin doesn't need moisturizer. Oily skin does not mean hydrated skin; it is the amount of water retained in the skin that matters.
2. Wear sunscreen
Yes, people with melanated skin should wear sunscreen. Every day, rain or shine, no matter your skin tone. One common myth is that people with darker skin tones do not need sunscreen. However, good sun protection helps fight the signs of aging; this includes dark marks, uneven coloring and hyperpigmentation for people with darker tones, and wrinkles for people with lighter skin. In either case, sunscreen helps fight damage that can age your skin. People with darker skin tones should look for sunscreens that are either tinted to match their tones, or are clear when applied so they do not leave a white cast on the skin. Whatever your skin tone, sunscreen should be a part of your daily routine for melanated skin care.
I recommend mineral sunscreens (also referred to as physical sunscreens), which contain small white particles of zinc oxide and/or titanium dioxide to naturally reflect light off your skin. They sit on top of your skin as a physical protection barrier reflecting light before your skin gets damaged. They offer broad-spectrum coverage to protect against burns from UVB light, and deeper skin problems from UVA light, including hyperpigmentation and wrinkles.
The main advantage of physical sunscreens is zinc oxide is soothing for people with sensitive skin, acne and rosacea and is gentle enough to use on children.
The downside of zinc oxide and titanium dioxide, is the protective white pigment can leave a white cast when used on melanated skin tones. Tinted mineral products, such as AbsoluteJOI's Tinted Moisturizer with SPF 40 Mineral Sunscreen, help eliminate this white cast plus using micronized versions of the minerals reduces light reflections.
Lastly, zinc oxide supports collagen in your skin and helps with wound healing, which offers benefits to reduce wrinkles, reduce sagging skin and give your face a plump appearance.
3. Don't use soap
Soap is very drying to your skin because it is alkaline and disrupts the skin's natural protective barrier. Instead, you want to cleanse with products that are slightly acidic and aligned with the natural pH levels of your skin.
The skin's natural pH is between 4 and 5, which is slightly acidic and creates a protective barrier called the acid mantle. This serves as the skin's first line of defense against bacteria and other environmental stress factors. A balanced pH level helps your skin maintain its moisture and avoid breakouts. Ideally, the products you use should help it maintain its natural balance and have a pH in the same range as your skin. In addition, commonly used ingredients like lactic acid, glycolic acid, and salicylic acid are much more effective when the skin is in its normal, slightly acidic state. Most soaps are made with lye and are very alkaline (with a pH of 8 or 9); even water has a pH of 7 (which is neutral but still higher than the skin's natural pH). Instead, work with your skin, not against it. The best products to use are gentle, pH balanced cleansers and toners. These help keep your skin back in its natural state.
4. Be gentle!
It is important to use a light touch—especially when working with beautifully melanated skin -- as people with darker skin tones are more likely to experience hyperpigmentation, after even the slightest injury or irritation. When exfoliating, use gentle products and treat your skin carefully. In general, if it stings or hurts, proceed with caution. With harsher skin procedures such as acid peels and laser treatments, always go to a professional who is experienced working with darker skin tones. If you have oily skin, you may be dealing with adult acne: don't use products that over strip your skin, as your skin may respond with more oil production that can lead to more blemishes. Be careful not to pop pimples or pick at your skin - picking creates scarring and hyperpigmentation, which takes months to fade.
When it comes to sunscreen, many skin care professionals prefer physical sunscreens because those ingredients are calming to the skin. Since over 60% of melanated people have skin sensitivities, physical sunscreens with zinc oxide may be preferable. At the same time, the best sunscreen is the one you use every day and many people prefer chemical sunscreens because they are easy to apply and go on clear, which is a major plus for people with darker tones.
5. Find the right products for melanin skin
If your skin is often dry, itchy or irritated, you may have sensitive skin and are reacting to the ingredients in your skincare products. Look for products that are simple, clean and effective. Too many ingredients can lead to reactions from your skin, which causes inflammation that leads to hyperpigmentation.
Read the labels of your products try to avoid fillers like perfumes and dyes. Also, avoid products with parabens, sulfates, and phthalates, which are common ingredients used in many skincare and cosmetic products. They have been reported to disrupt the endocrine system and are known carcinogens when used in high doses. Even with natural products, anyone can have an allergy to any basic ingredient, so you should always read the labels and listen to your body if it is telling you to stay away from a product because it irritates your skin. Be a savvy consumer, and make sure you know and understand every ingredient that you're using.
Start Your Melanin Skincare Routine Today
There are many quick and easy steps you can take to start with these tips immediately. As with all things, the more you learn, the easier it gets with time. Habits can be established within 30 days, and here are some simple skin care steps you can commit to immediately:
Cleanse your face every night: Make this a habit, like brushing your teeth. Get rid of the makeup and dirt from that day – it gives your skin a chance to be treated and to rejuvenate itself while you sleep.
Wear sunscreen: Every day. Rain or shine. No matter your skin tone.
Stop using soap on your face: Instead, use a balanced skin cleanser closer to the natural pH of your skin.
Be gentle: Use gentle ingredients and no more picking at blemishes to avoid marks and hyperpigmentation from acne.
Pay attention to ingredients: Read the labels to learn what works for you and look for simple ingredients. If your face is itchy or feels irritated after using a product, it may be because your skin is sensitive to one of the ingredients. Treat your skin like it's sensitive, even if you think it isn't.
A bonus: skin glows best when it glows from within! Eat more fruits and vegetables, drink water, exercise, and reduce your stress as much as you can this year. Finally, you should aim to get better sleep: a good night's sleep leads to fewer wrinkles, a glowing complexion, and an all-around healthier appearance. You should get at least 7 to 9 hours of sleep each night – if you're getting fewer than six hours, it is more than likely affecting
Enjoy!
AbsoluteJOI Skincare
by Dr. Anne
AbsoluteJOI is a physician-founded skin care brand with a science-based approach to the needs of people over 35 with all skin types and tones. Developed by physician researcher, Dr. Anne Beal, our products are formulated and tested for sensitive skin, while addressing dyspigmentation, the first sign of aging for many people. Our philosophy is not to focus on anti-aging, but to celebrate all ages and stages and to help our customers age beautifully, while celebrating the confidence and wisdom they've gained with time.
Each product combines natural and clinically effective ingredients for healthy skin. We use NO parabens, phthalates, sulphates, or skin bleach. And we use no perfumes or dyes to offer pure and clean products good for all skin types, including sensitive skin.