What Is Double Cleansing?
An Overview of The Skin Care Trend
Double cleansing has gone from an obscure method used exclusively by skincare junkies to skincare standard in just a couple of years. This trending technique, originating from Asia and brought to the US by Korean Beauty, has gained popularity worldwide for its effectiveness in achieving clean and healthy skin.
But what exactly is double cleansing, and why is it considered a game-changer in the skincare industry?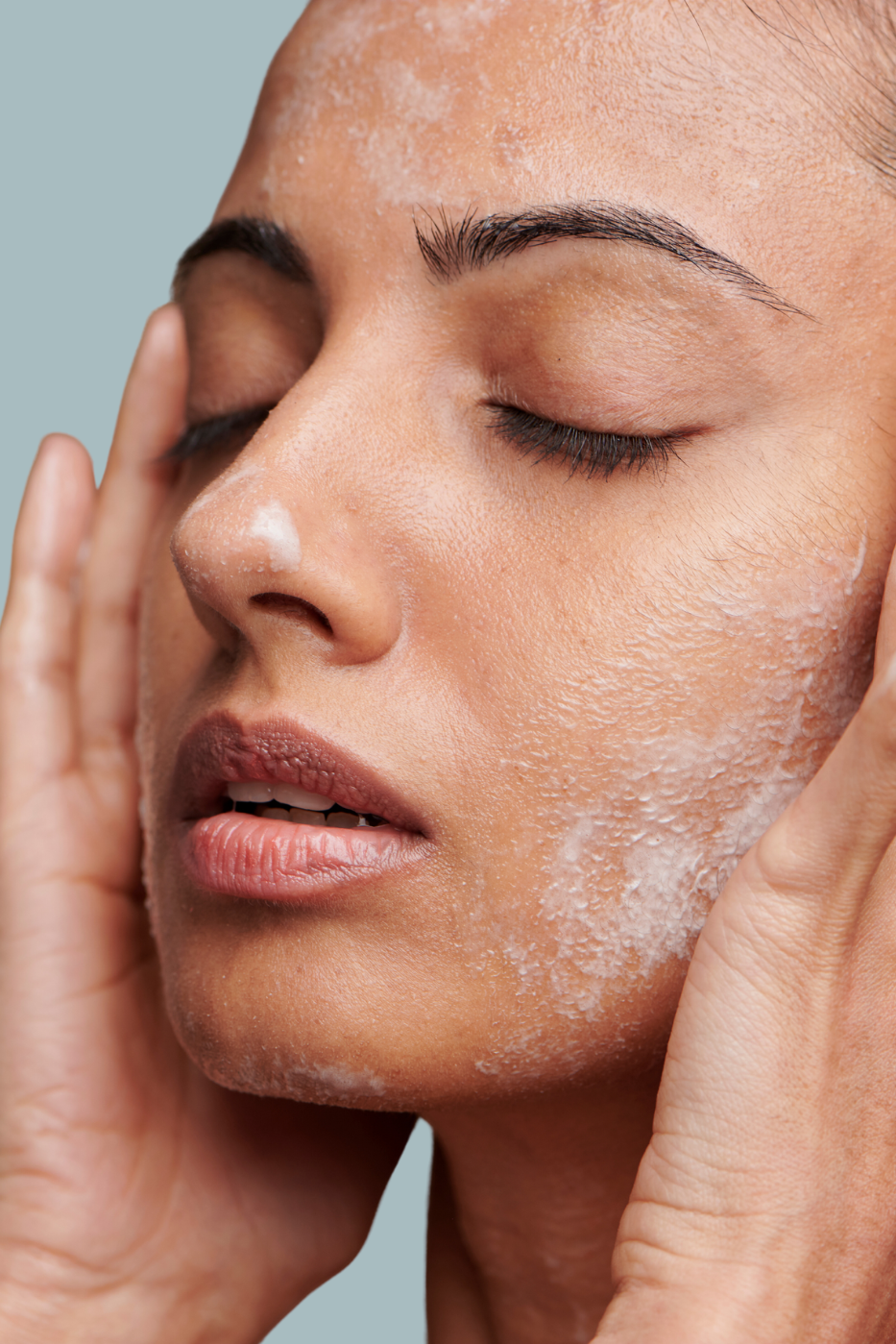 Understanding the Concept of Double Cleansing
Double cleansing is as simple as its name suggests: cleansing your face with two cleansers rather than one.
To further grasp the essence of double cleansing, we first need to delve into its origin and the basic principle behind it.
Let's explore the roots of this skincare practice.
The Origin of Double Cleansing
The concept of double cleansing was made popular by Korea, a country renowned for its meticulous approach to skincare. Korean women have long been admired for their flawless complexions, and double cleansing plays a vital role in achieving their highly coveted look.
In Korean culture, skincare is not just a routine but a sacred ritual that is passed down through generations. Double cleansing is deeply ingrained in this tradition, with its origins dating back centuries. Koreans believe that a clean canvas is essential for the effectiveness of subsequent skincare steps, such as toning, moisturizing, and applying serums. Thus, double cleansing became a fundamental part of their skincare routine.
Historically, Korean women used natural ingredients like rice bran, mung bean powder, and fermented rice water to cleanse their skin. These gentle yet effective cleansers were used in combination to ensure a thorough removal of impurities, leaving the skin fresh, rejuvenated, and ready to absorb the benefits of the followup skincare products.
Double Cleansing Benefits for Skin

Removes impurities

Prevents breakouts

Balances oil production

Improves skin regeneration
What is Double Cleansing?
The fundamental idea behind double cleansing is simple yet significant. It involves using two different types of cleansers sequentially to ensure a thorough and deep cleansing of the skin. The first cleanser, usually an oil-based cleanser, breaks down makeup, sunscreen, and excess sebum, while the second cleanser, typically water-based, effectively removes any remaining oil residue and impurities.
Oil-based cleansers are the cornerstone of the double cleansing method. These cleansers work on the principle of "like dissolves like," meaning that the oil in the cleanser binds with the oil-based impurities on the skin, such as sebum, makeup, and sunscreen. The oil-based cleanser effectively breaks down these impurities, allowing them to be easily rinsed away.
After the first cleanse with an oil-based cleanser, water-based cleansers come into play. These cleansers are designed to remove any remaining residue, sweat, and dirt that the oil-based cleanser might have missed. Our water-based Hydrating Gel Foam cleanse, for example, contains ingredients like surfactants and gentle exfoliants, which help to thoroughly cleanse the skin without stripping away its natural protective barrier.
Double cleansing is not only effective in removing impurities but also helps to maintain the skin's balance. By thoroughly cleansing the skin, it allows subsequent skincare products to penetrate deeper and work more effectively. Additionally, the massaging action involved in double cleansing promotes blood circulation and lymphatic drainage, giving the skin a healthy glow.
By using two different types of cleansers, double cleansing ensures a thorough removal of impurities, leaving the skin fresh, clean, and ready to receive the benefits of follow up skincare steps such as toner. Incorporating double cleansing into your skincare routine can help you achieve a healthier, more radiant complexion.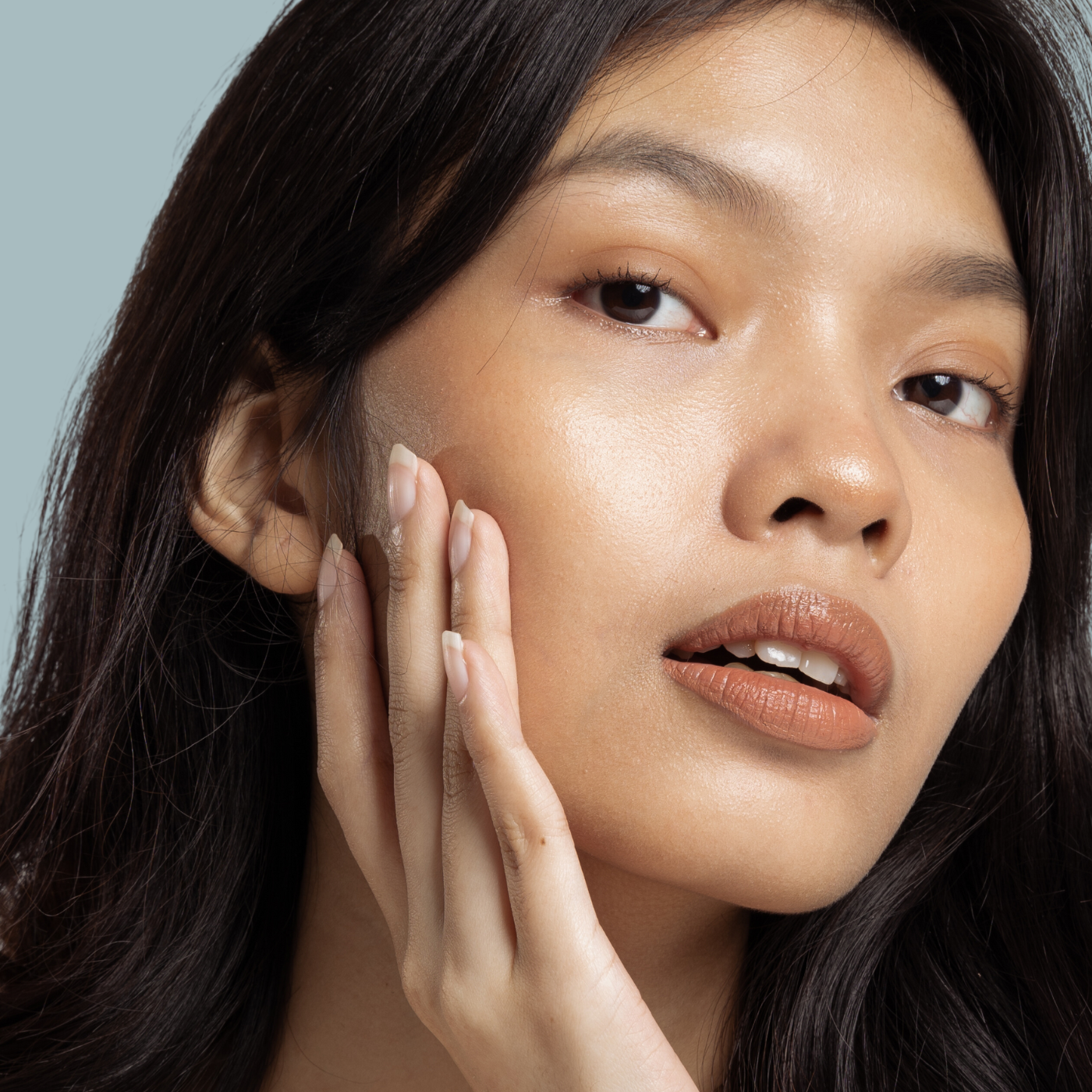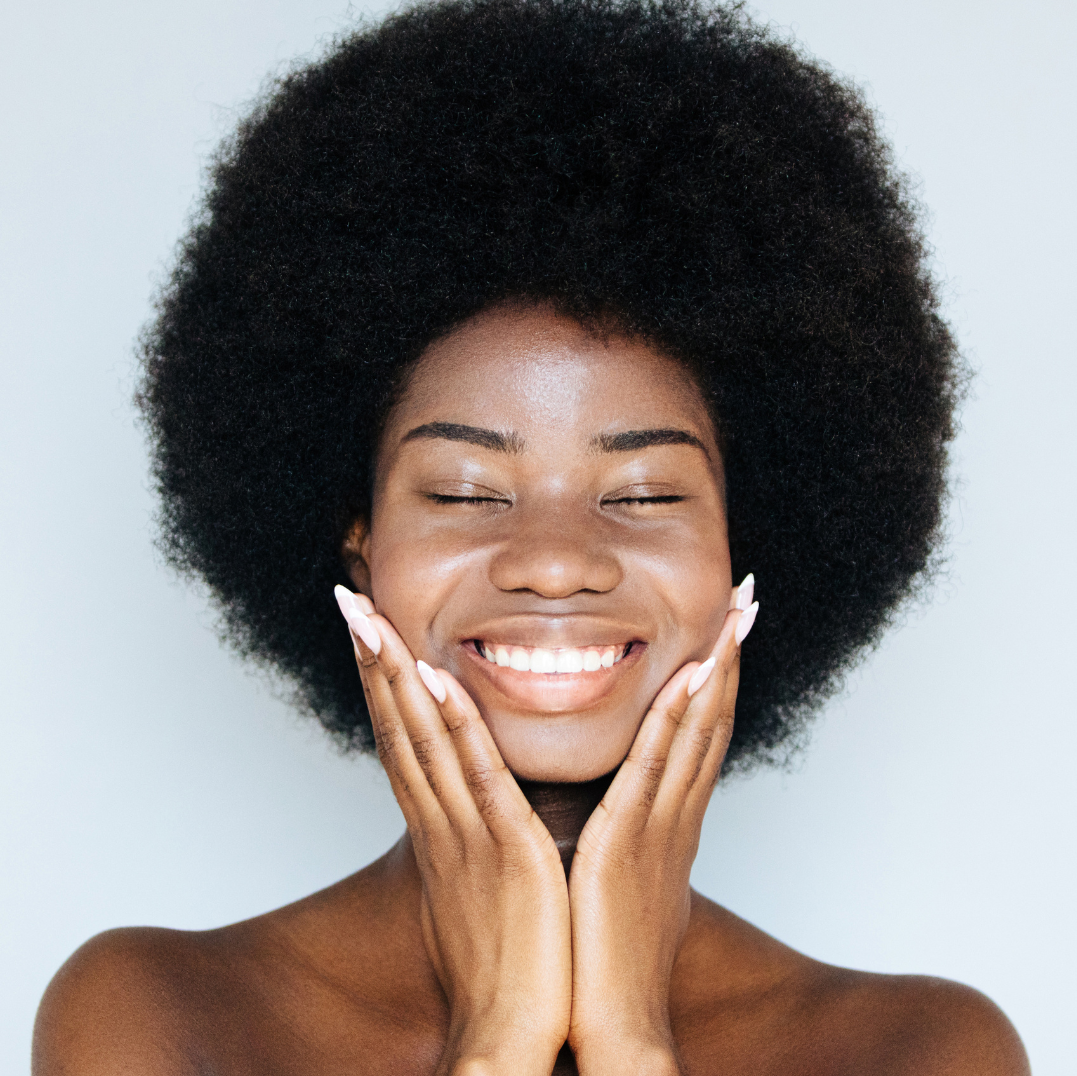 Benefits of Double Cleansing
Double cleansing offers several benefits for your skin. Firstly, it ensures a clean canvas for the rest of your skincare products, allowing them to penetrate deeper and work more effectively. When you double cleanse, the first step typically involves using an oil-based cleanser to remove makeup, sunscreen, and excess oil. This step helps to break down these impurities, making it easier for the second cleanser to deeply cleanse the skin. The second step usually involves using a water-based cleanser to remove any remaining dirt, sweat, and bacteria from the skin's surface.
By incorporating double cleansing into your skincare routine, you can effectively remove all traces of makeup, dirt, and pollutants that have accumulated on your skin throughout the day. This thorough cleansing process helps to prevent clogged pores, which can lead to breakouts and dull-looking skin. It also aids in removing pollutants and toxins from the skin, reducing the risk of premature aging.
Furthermore, double cleansing can help balance your skin's natural oil production. By removing excess oil with an oil-based cleanser that doesn't strip your skin, you can prevent your skin from becoming overly exposed, which signals it doesn't need to produce as much oil to protect itself, and leads to less oiliness and fewer  acne breakouts. The water-based cleanser then provides a gentle yet effective cleansing action, leaving your skin feeling refreshed and rejuvenated.
How to Double Cleanse
Now that we understand the importance of double cleansing, let's take a closer look at the step-by-step process:
1. Begin by applying an oil-based cleanser to dry skin. Massage the cleanser in circular motions to break down makeup, sunscreen, and any other impurities. Slow down and take the time to gently massage the oil into your skin for at least 60 seconds. Use this as a time for a daily lymphatic massage.
By massaging the cleanser in circular motions, you ensure that every inch of your face is covered and that the cleanser can penetrate deep into the pores.
2. Rinse your face with lukewarm water, emulsifying the oil cleanser and creating a milky consistency. This emulsification process helps to lift away the oil-based cleanser along with the impurities it has captured. Rinse thoroughly to ensure that no residue is left behind.
3. Follow up with a water-based cleanser. Apply it to damp skin and gently massage to remove any remaining residue. You should not rush through this step either and take the time to massage the cleanser into your skin for at least 60 seconds, focusing on areas where you tend to get breakouts.
This step helps to ensure that any remaining residue from the oil-based cleanser is completely removed, leaving your skin fresh and clean.
4. Rinse your face with lukewarm water and pat dry with a clean towel.
After thoroughly massaging the water-based cleanser onto your skin, rinse your face once again with lukewarm water. This final rinse helps to remove any traces of the cleanser and leaves your skin feeling refreshed. After rinsing, gently pat your face dry with a clean towel. Avoid rubbing your skin, as this can cause irritation. Then follow up with a pH balanced toner as your final step.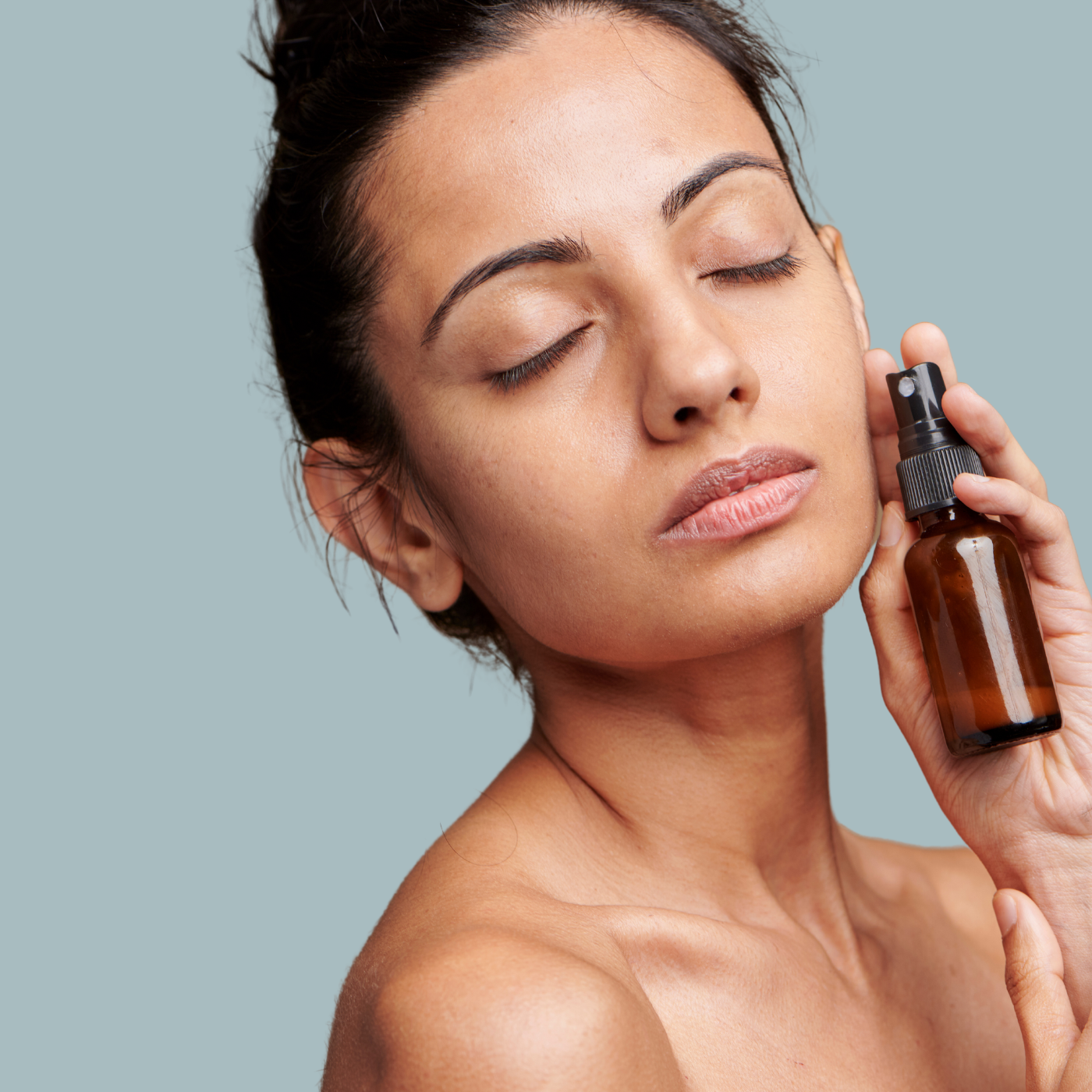 Common Mistakes to Avoid in Double Cleansing
Skincare experts widely advocate for double cleansing due to its beneficial effects on the skin. Many dermatologists and estheticians recommend this practice as part of a comprehensive skincare routine, emphasizing its ability to achieve a truly clean and healthy complexion. While double cleansing can work wonders for your skin, here are some common mistakes that you should steer clear of:
Over-Cleansing: A Common Pitfall
It is essential to find the right balance when double cleansing. Over-cleansing can strip your skin of its natural oils, leading to dryness and irritation. Pay attention to your skin's response and adjust the frequency and intensity of your double cleanse accordingly.
Choosing the Wrong Cleansing Products
Not all cleansers are created equal, and using the wrong products can hinder your double cleansing efforts. Avoid harsh cleansers made with sulfates that can disrupt your skin's natural barrier and opt for gentle, pH-balanced formulas instead. Do your research and seek recommendations from skincare professionals.
Step Up Your Skincare Routine with Our Ultimate Double Cleansing Oil Kit
With our Ultimate Double Cleansing Oil kit, you can elevate your skincare routine and unlock the secret to a clear, glowing complexion. The first step is our oil cleanser with fatty acid rich Sunflower and Moringa oils, and the second is our gentle and pH-balancing Hydrating Gel Foam Cleanser. Finish with out Balancing pH toner, and you're have the perfect canvas for the rest of your skincare routine.
While skincare trends come and go, the principles behind double cleansing are founded on the centuries-old desire for clean and radiant skin and a routine that works. With the rising popularity of double cleansing, achieving healthy, radiant skin is more accessible than ever.
In the dynamic realm of skincare, the practice of double cleansing has swiftly evolved from a niche ritual to a global standard. Originating from the meticulous skincare traditions of Korea, this technique has transcended borders to become an essential regimen for achieving vibrant and healthy skin.
Double cleansing, rooted in the timeless principle of thorough cleansing, has emerged as a pivotal cornerstone in modern skincare. Its dual-action approach, employing oil-based and water-based cleansers, not only removes makeup and impurities but also lays the foundation for deeper absorption of subsequent skincare products.
As we navigate the intricacies of skincare trends, the enduring significance of double cleansing stands as a testament to the fusion of tradition and scientific advancement, offering a pathway to enduring skin vitality.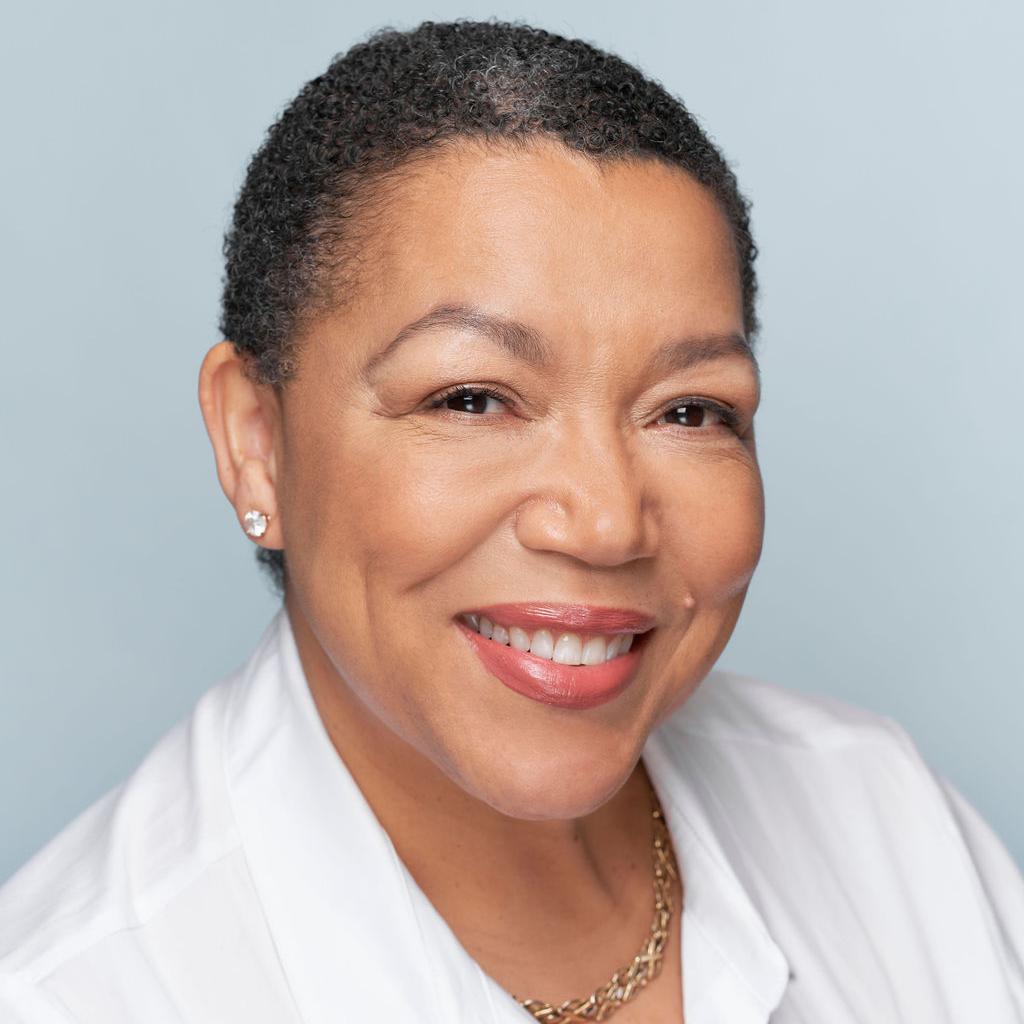 AbsoluteJOI Skincare
by Dr. Anne
AbsoluteJOI is a physician-founded skin care brand with a science-based approach to the needs of people over 35 with all skin types and tones. Developed by physician researcher, Dr. Anne Beal, our products are formulated and tested for sensitive skin, while addressing dyspigmentation, the first sign of aging for many people. Our philosophy is not to focus on anti-aging, but to celebrate all ages and stages and to help our customers age beautifully, while celebrating the confidence and wisdom they've gained with time.
Each product combines natural and clinically effective ingredients for healthy skin. We use NO parabens, phthalates, sulphates, or skin bleach. And we use no perfumes or dyes to offer pure and clean products good for all skin types, including sensitive skin.