"Can I Use Petroleum Jelly on Skin?"
Debunking Common Skincare Myths
At AbsoluteJOI, we get a lot of questions from customers who want to improve their skincare routines. I've noticed there are some questions that keep coming up,and I want to share my answers to the most common skincare myths I get asked. So, no matter your skin condition - oily skin, dry skin or you want more glowing skin, your skin concern will be addressed.
Here goes!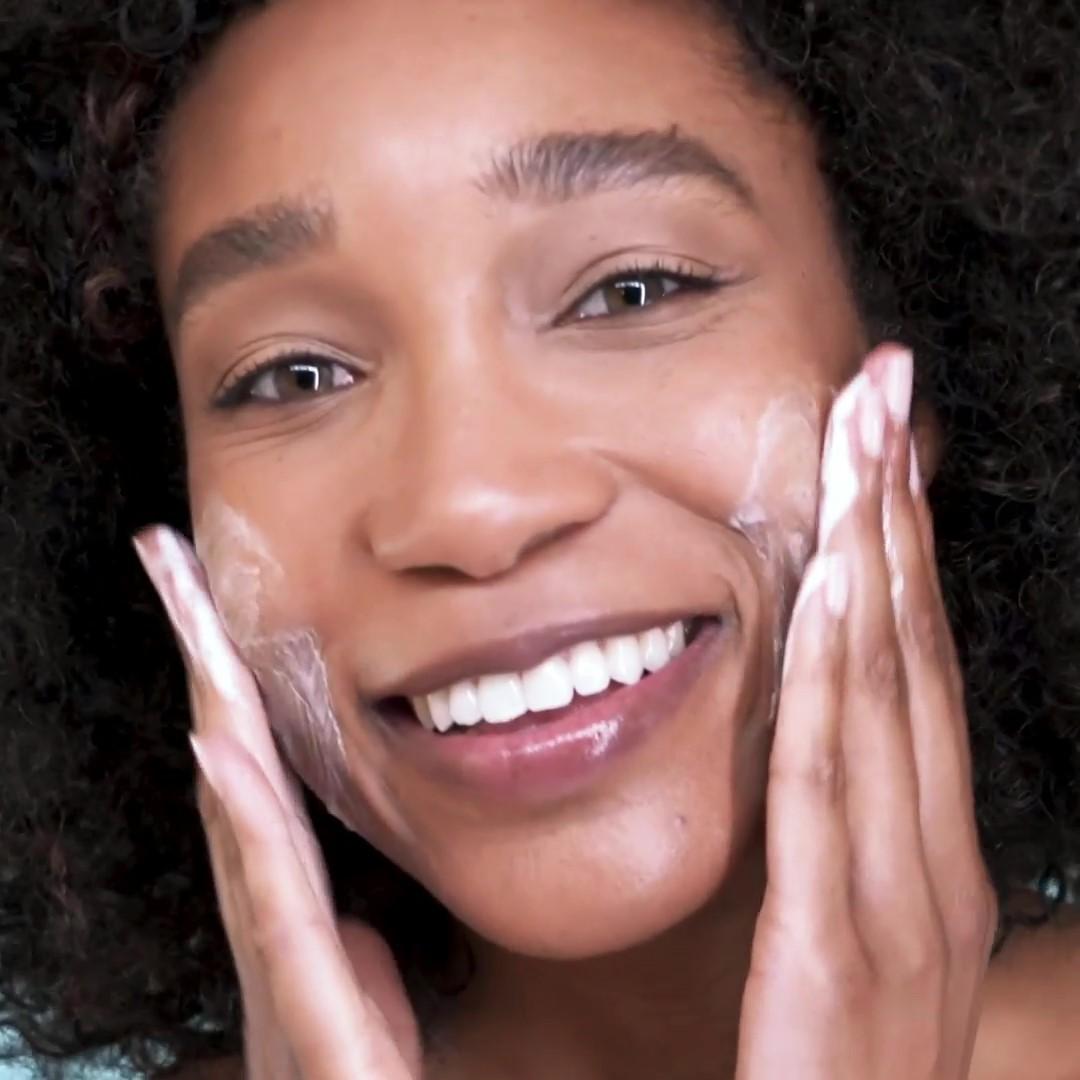 Skincare Myth #1: All you need to wash your face is a good soap.
Soap can really clean away dirt and grime, but have you noticed your skin feels tight and very dry after using soap? The benefits of getting your skin "squeaky clean" is a common skincare myth because that super clean feeling from soap is not a good thing. You have a natural protective skin barrier called the acid mantle that keeps bacteria from entering your skin (and your body). That acid mantle is made up of natural phospholipids and works best when your skin is slightly acidic. Most soaps are made with a strong alkaline base, like lye, which is too strong and disrupts the natural acidic pH of your skin.Instead of soap, look for gentle cleansers that are pH balanced to match your skin. Also, if you wear makeup or live in an area with polluted air try double cleansing with an oil-based cleanser first, then follow that with a pH balanced foaming cleanser. If your skin type is oily, don't be afraid to try an oil cleanser because "like dissolves like" and oil cleansers are great for getting rid of excess oil on your skin. The one-two step of an oil cleanser followed by a foaming cleanser will get your skin really clean, while leaving it balanced, refreshed and not over-stripped.
Skincare Myth #2: If a product is working, I should see results in a few days.
We all want to see fast results when trying a new product, but your results depend on the product and what it is meant to do. Products with ingredients to hydrate your skin can cause a visible improvement in skin texture overnight because they help retain moisture and plump the skin. Products or a moisturizer with Vitamin C can brighten your skin within a week, and you will see the effects on your skin tone and color after several weeks of use. Retinol is another staple ingredient for effective skincare that helps build collagen, removes dead skin cells and reduces hyperpigmentation. Generally, it takes at least four weeks to see the benefits of retinol and the full effects can take several months to become visible. The best way to know if a product is working is to give it time to do its job. When the expected benefits of a product take a long time, it helps to take some "before and after" pictures. These will help you see the changes for your skin over time, which can be subtle when you are looking on a daily basis.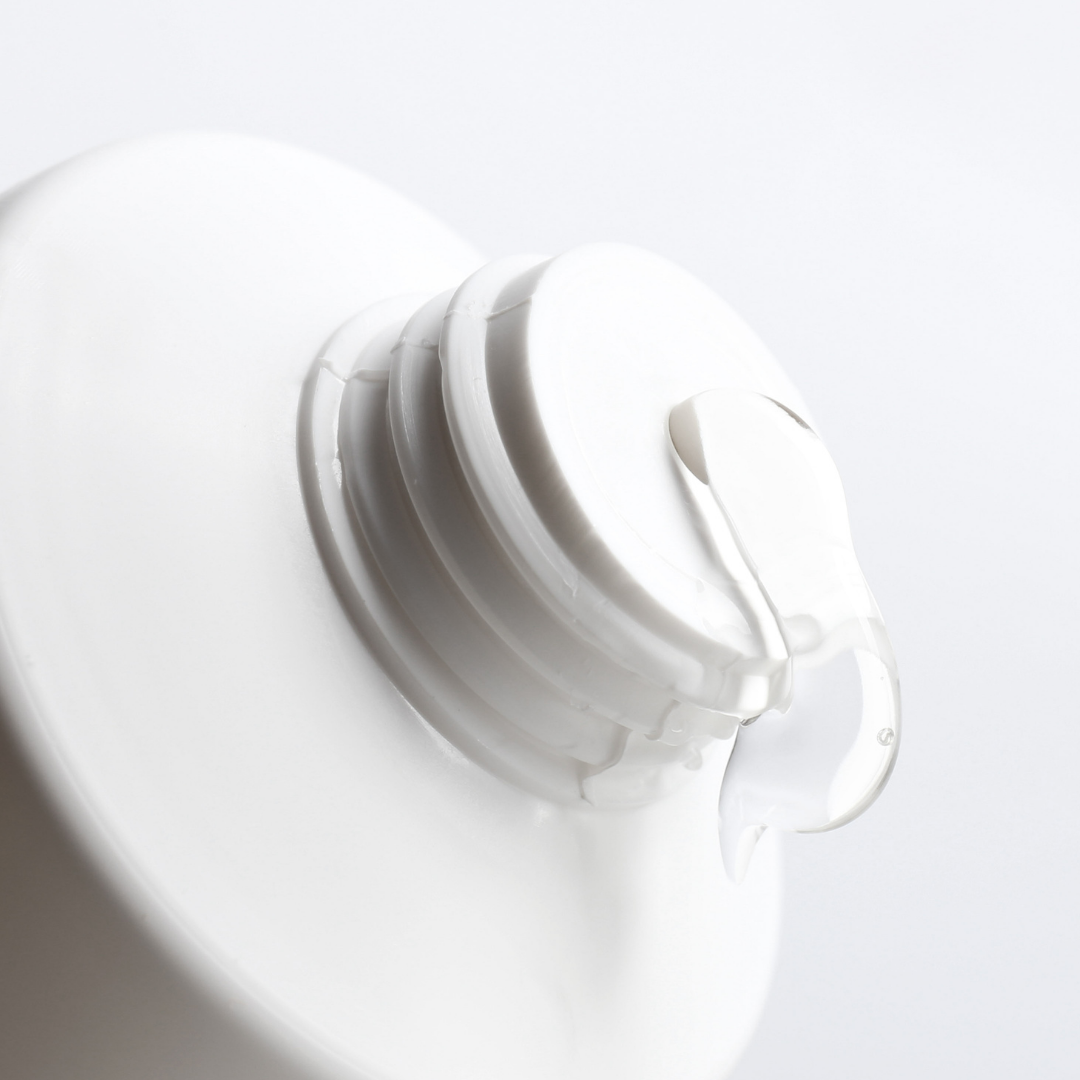 Skincare Myth #3: Products with petroleum jelly are bad for your skin, especially if you have acne.
A lot of people are giving petroleum jelly (aka petrolatum) a bad rap and advise not to use it. This is because it is derived from the petroleum manufacturing process, which does not seem very skin friendly or clean beauty. But the truth is, petroleum jelly, when refined for a skincare product, is a great occlusive for the skin and helps seal moisture into your skin. Since it is mineral-based,people with sensitive skin can use it because it does not contain common irritants from plant or animal sources that often cause allergic reactions. Also, the chemical structure of the ingredients is too large to get into your pores, making it non-comedogenic. With that said, it is very heavy, and I would not advise using it on your face every day, unless you have dry skin that benefits from using a heavy moisturizer. However, if you are into Korean Skincare, you'll discover the practice of "slugging" which is applying a thick layer of petroleum jelly to your skin after your nighttime routine. It takes all the moisturizing serums you applied and seals that moisture into your skin - you will definitely wake up with a new-found glow but without a clogged pore. Still not interested in using petroleum jelly? A good natural alternative is shea butter if you prefer. But the bottom line is petroleum jelly is not bad for your skin.
Skincare Myth #4: You need sunscreen only when going outdoors.
Many of us are eager to go outside to get some Vitamin D, but we are stuck indoors, and it seems like a waste wearing sunscreen when you are not getting direct sun exposure. If you ask your Dermatologist, she will tell you that wearing sunscreen is the single BEST anti-aging habit you can adopt to protect your skin from sun damage and avoid getting a wrinkle or hyperpigmentation (not to mention avoiding skin cancer!) On days when you do not go outside, the sun's skin aging UV rays are still able to come in through windows. In addition, most people do not give thought to the skin damage caused by blue light, which comes from our device screens when we are indoors. Emerging research is showing that blue light can lead to issues with hyperpigmentation, and that people with melanin-rich skin are particularly susceptible to getting skin discolorations from blue light.
Specifically, people with skin tones III and darker on the Fitzpatrick Scale used by dermatologists (FYI, III is olive toned skin you might find in people from Greece and Italy). The easiest way to protect your skin from UV radiation exposure is to use a broad-spectrum sunscreen. If adding another step to your skincare routine doesn't thrill you, then look for a moisturizer with sunscreen to combine two steps into one product.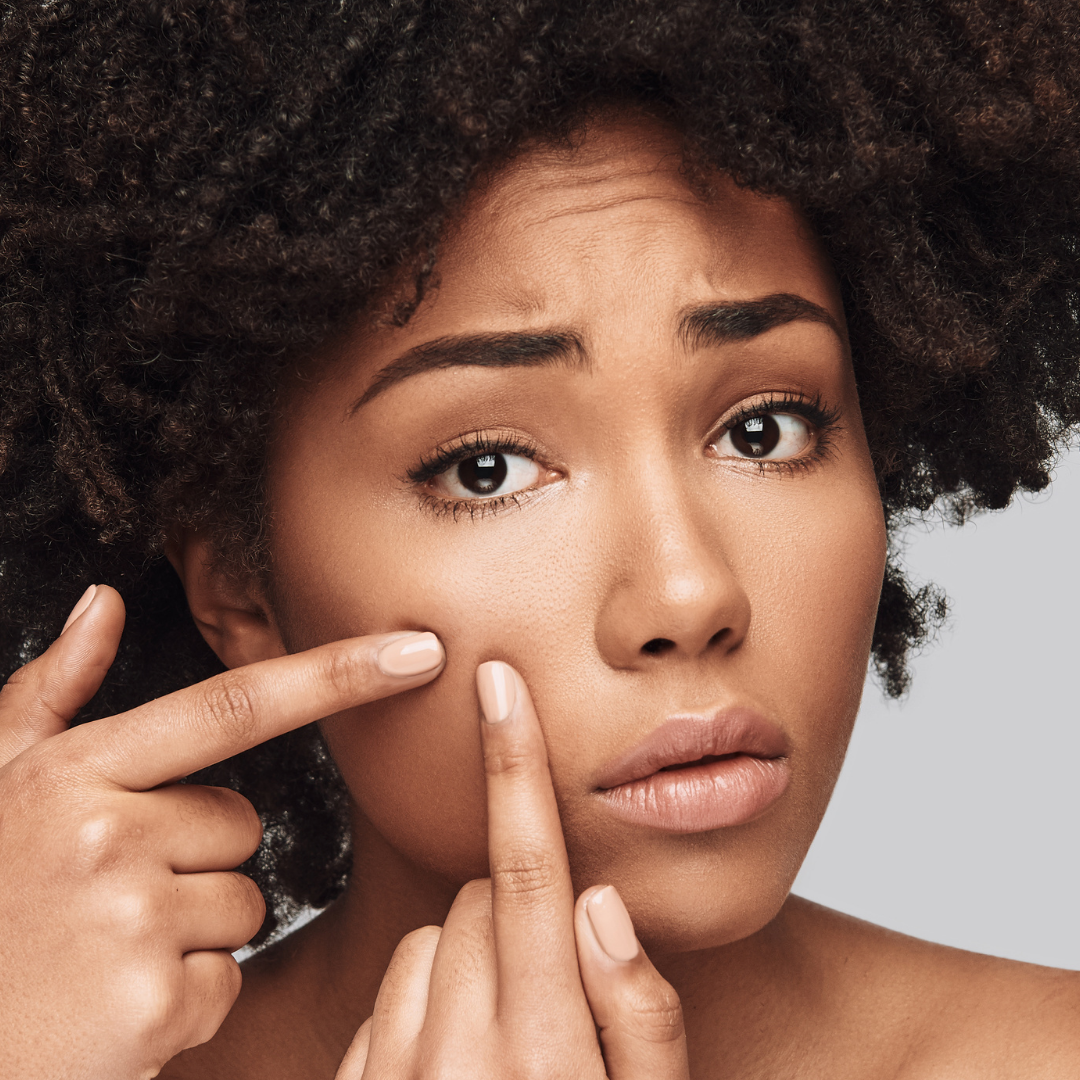 Skincare Myth #5: Only teenagers get acne.
If only that were true! Acne often starts in adolescence, but you can develop acne at any point in your life. Approximately half of women in their twenties have acne, while one in four women in their forties have acne, and some women going through menopause often struggle with acne. Changes in environment or diet can create acne, as well as the major hormonal changes associated with pregnancy and menopause can cause breakouts. Lastly, stress and the cortisol surge it creates can also make acne worse. One of the challenges with treating adult acne is balancing acne management with anti-aging care—particularly because so many anti-acne products are drying to your skin. The good news is retinol is a great ingredient for addressing both issues. In fact, medical professionals have been using retinol to treat adult acne for decades and discovered that it also is effective for reducing fine lines and wrinkles.
Skincare Myth #6: Natural products made without chemicals or toxins are the best for your skin.
While it sounds nice, unfortunately natural is not always best. There are so many things that are natural that we would never put on our face. Poison ivy is"natural" (AND green AND organic) but is not something you want on your skin. Lastly, avoiding "chemicals" is impossible. Water(dihydrogen monoxide), Vitamin C (ascorbic acid) and salt (sodium chloride) are"chemicals" that are vital for life. Lastly, toxicity is a function of the chemical structure of an ingredient, the dosage, and how it's delivered. We safely use natural organic nutmeg every day, but if you ate one teaspoon of this household spice, that is a toxic amount that causes hallucinations, dizziness and heart palpitations.
Unfortunately, there are a lot of terms used in beauty that are not regulated or have a standard meaning. As a result, they can be used in marketing in ways that are not entirely truthful. To be clear, I am a fan of healthy skin care products and AbsoluteJOI is a clean beauty skincare line. That means we include ingredients and natural oils that improve skin health and eliminate ingredients that are unhealthy. When discussing our ingredients, we use language that promotes skin health based on science, not hype or scare tactics.
Skincare Myth #7: Quality skincare is expensive.

This is absolutely not the case! There are great drugstore products available at a reasonable price. There are also very expensive department store products available that offer questionable results. This is one of the most common skincare myths sold to us. The two factors to consider when selecting products are your specific skin care needs and your product ingredients. For example, if you have sensitive skin, you want to avoid fragrances, or if you have hyperpigmentation, you want products rich in antioxidants. Ingredients and their concentrations are very important and determine whether a product will be effective or not. It can feel like you need a master's degree in biochemistry to read some labels, but I recommend INCIDecoder as a great resource for understanding ingredients and what they are supposed to do.
These are just a few skin care myths we hear from our customers. If you have a skin myth or question you want answered, let us know! I am happy to share what we know about skin care to make it easy for our customers to decide what works best for their skin.
Thanks!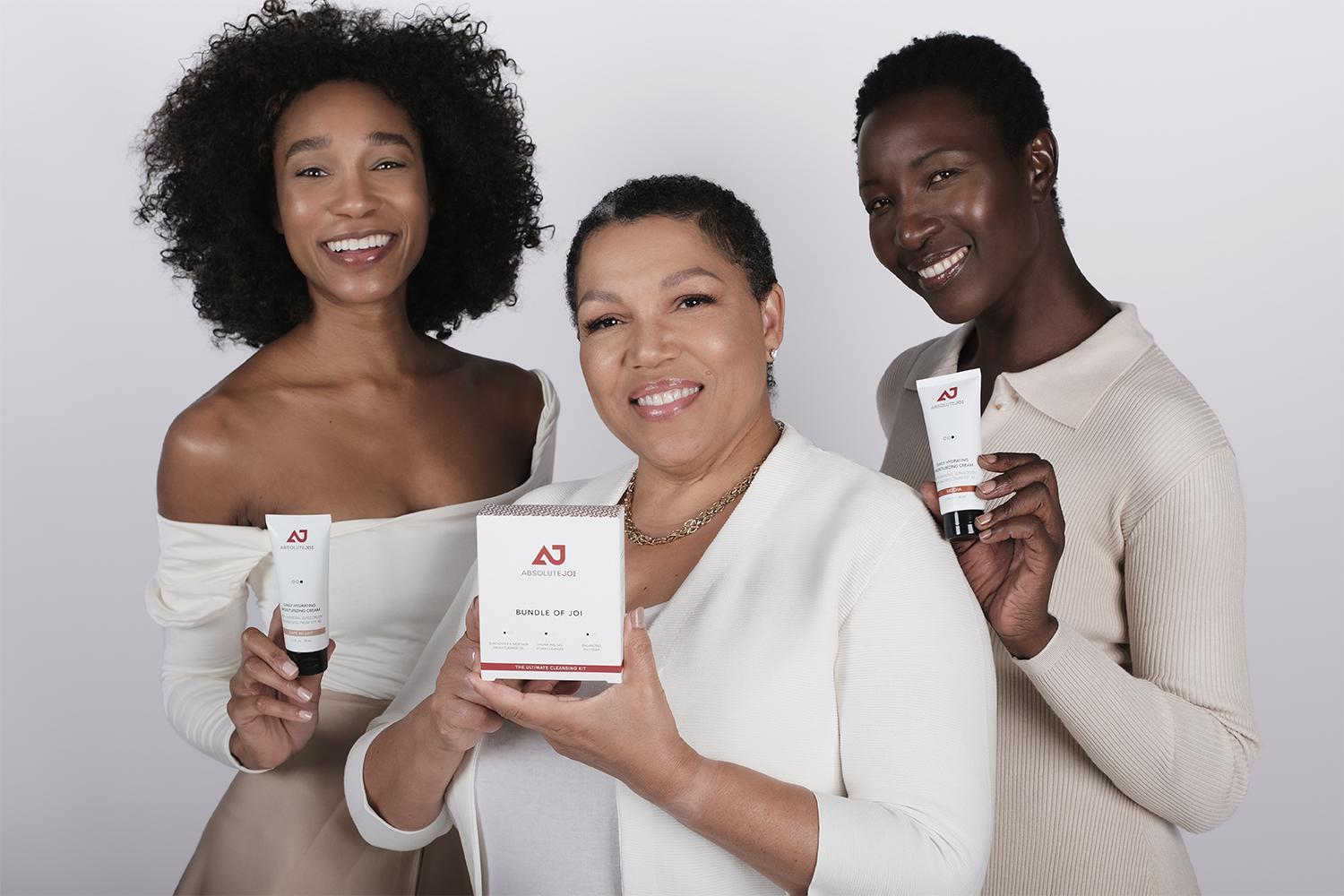 AbsoluteJOI Skincare

We offer people with melanin-rich skin effective products to optimize skin health and reduce signs of aging. Developed by physician-researcher, Anne Beal, MD, our mission is to create clean skin care -- based on science, not hype -- that nourishes and protects melanin-rich skin for a healthy even complexion at any age.
Each product combines natural and clinically effective ingredients for healthy skin. We use NO parabens, phthalates, sulphates, or skin bleach. And we use no perfumes or dyes to offer pure and clean products good for all skin types, including sensitive skin.